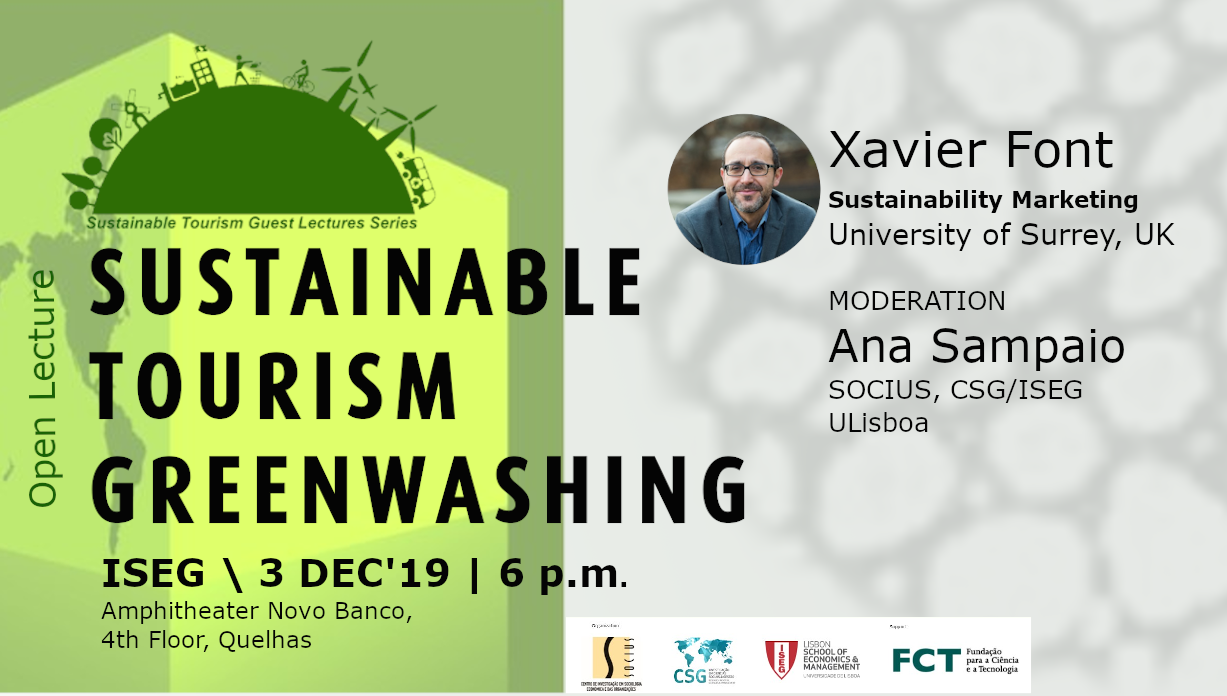 In a lecture framed by the Sustainable Tourism Guest Lectures Series, Professor Xavier Font, of the University of Surrey, UK, will discuss how sustainability marketing is applied in business, public policy and academia.
Sustainable businesses undercommunicate their practices while unsustainable businesses exaggerate them; governments develop sustainability policies with no substance while consultants and academics play the game of responding to the clients' brief, in order to get funding. Consumers are confused because all the claims are meaningless and nobody knows what's the way ahead. We have made sustainability too abstract and too hard for anybody to understand what's needed. The challenge is for governments to develop meaningful sustainability policies and regulations that put the consumer benefits at the centre of the selling propositions, and that provide genuine and visible benefits for residents.
Xavier Font is professor of Sustainability Marketing at the University of Surrey. He researches and develops methods of sustainable tourism production and consumption. He has published widely about sustainable tourism certification, and has consulted on sustainable product development, marketing and communication for several United Nations agencies, the International Finance Corporation, the European Commission, VisitEngland, Fáilte Ireland, VisitWales, VisitScotland and WWF amongst others.
The moderation will be in charge of Ana Rita Sampaio (PhD)
The lecture will take place at ISEG – Lisbon School of Economics and Management, on December 3rd, 2019, at 6 p.m. (Amphitheater New Bank, 4th floor, Quelhas).
Open admission.
Follow the event here.