PASSDA – Production and Archive of Social Science Data

PASSDA links the national component of two existing European infrastructure and in which Portugal is integrated: the ESS-ERIC, oriented to the production of data on behavior, attitudes and social change; and CESSDA-ESFRI, oriented to the data file of international scientific research; is key infrastructure to enhance innovation in particular with regard to comparative and longitudinal studies on relevant social issues, and the internationalization of social scientists through their integration in major international networks of social sciences related to the collection, analysis and data archiving (ESS, ISSP, EVS, ESS, CESSDA); is an open access infrastructure: national data social studies based on rigorous research methods will become available for academic and non-academic. Similarly, data on the national reality in the international context will also be accessible to the entire academic community, researchers and students, and political and business decision makers.
INTREPID COST – Interdisciplinary in Scientific Research Network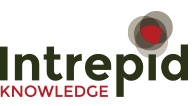 INTREPID is a 27 country network with the overall aim to better understand how to achieve more efficient and effective interdisciplinary research in Europe, in order to enhance our capacity to meet contemporary global (urban) challenges characterised by increasing complexity and uncertainty.
Interdisciplinary research and collaboration are recognized as a precondition to solve the problems and Grand Societal Challenges confronting societies and the planet today. However, although interdisciplinarity is increasingly central to science and research agendas, and is recognised as a precondition for sustainability, its effective implementation in research projects remains an exception to the rule.
PLOTINA – Promoting Gender Balance and Inclusion in Research, Innovation and Training
PLOTINA – Promoting Gender Balance and Inclusion in Research, Innovation and Training Project envisages creating an inclusive, diversified and supportive workplace where women and men can conduct excellent research. The PLOTINA consortium represents the diversity of European Research Performing Organizations (RPOs) as well as the diversity of European social and cultural environments across a range of disciplines. The overall objective of PLOTINA is to enable the implementation and assessment of self-tailored Gender Equality Plans (GEPs) with innovative and sustainable strategies.
EADI – European Association of Development Research and Training Institutes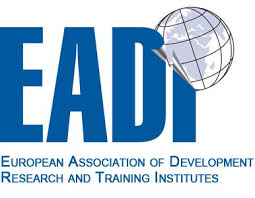 EADI – The European Association of Development Research and Training Institutes is the leading European network in the field of development research and training. EADI is a Europe-wide network of institutes, researchers and students of various disciplines in the field of development studies. It organises activities and offers facilities for the international exchange of knowledge and experience in the professional field. Its most prominent activity is a General Conference devoted to a topical issue every three years.