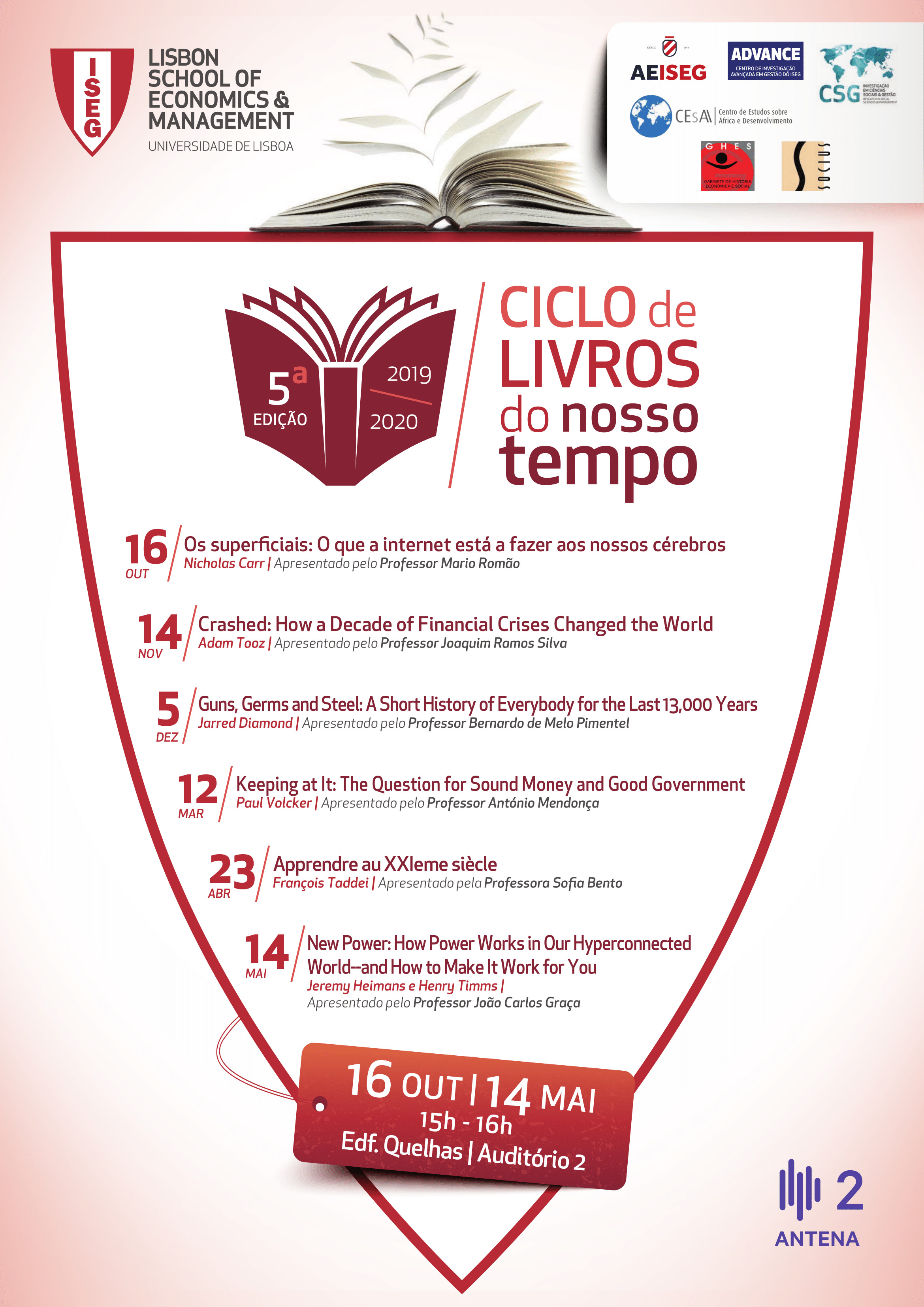 The Cycle of Books of Our Time is organized annually by the CSG – Research in Social Sciences and Management of ISEG, with the aim of addressing important books in the school's scientific areas, namely, Management, Economics, and Society.
At each session an invited ISEG Professor will comment on the ideas suggested by the book, followed by a debate.
Local: ISEG, Auditorium 2 (Floor 2, Building Quelhas)
Hour:3 p.m. – 4 p.m.
Free admission, subject to pre-registration.

Registration links:

>> 1st Session: October, 16 2019
>> 2nd Session: November, 14 2019
>> 3rd Session: December, 5 2019
>> 4th Session: March, 12 2020
>> 5th Session: April, 23 2020
>> 6th Session: May, 14 2020