The next IT & Management Talk will take place on the 31st of january, at ISEG, and will be dedicated to the theme Gamification in Information Systems.
The talk host is Professor Manuela Aparício, from NOVA Information Management School – NOVA IMS and Integrated Researcher at MagIC – Information Systems Research Center / NOVA IMS.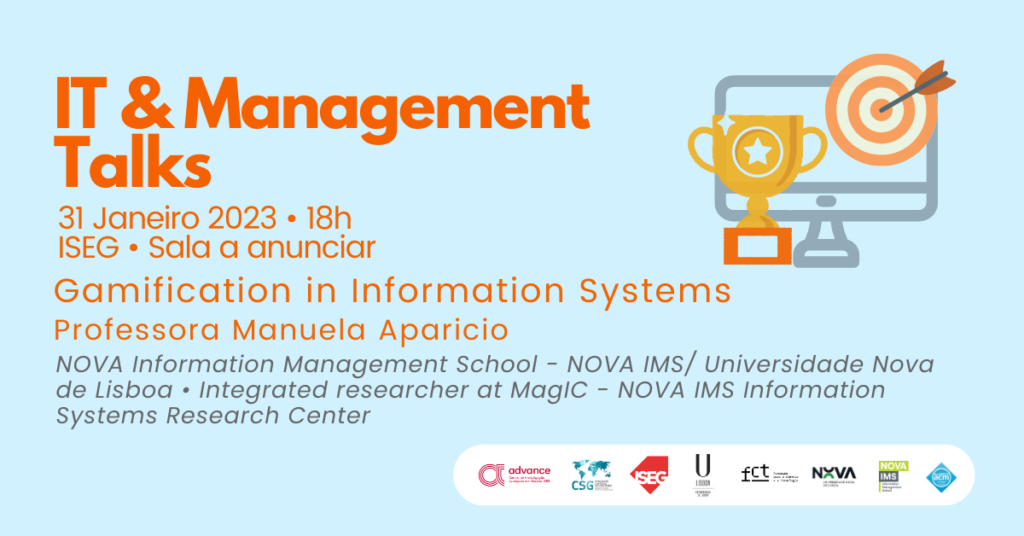 Free admission. Room TBA.
Coordination: Professor Carlos Costa (ADVANCE/ CSG).