ISEG, 6 of December of 2017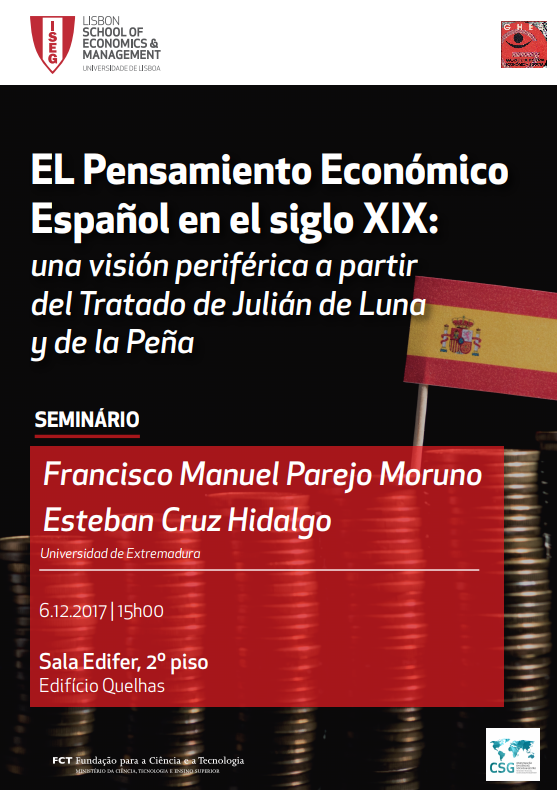 The GHES – Office of Economic and Social History of ISEG organizes, on December 6, an open seminar on Spanish economic thought in the nineteenth century.
The invited speakers are Francisco Manuel Parejo Moruno and Esteban Cruz Hidalgo, from the University of Extremadura (Spain).
The session begins at 3:00 p.m., in the Edifer Room (Quelhas Building, 2nd floor).