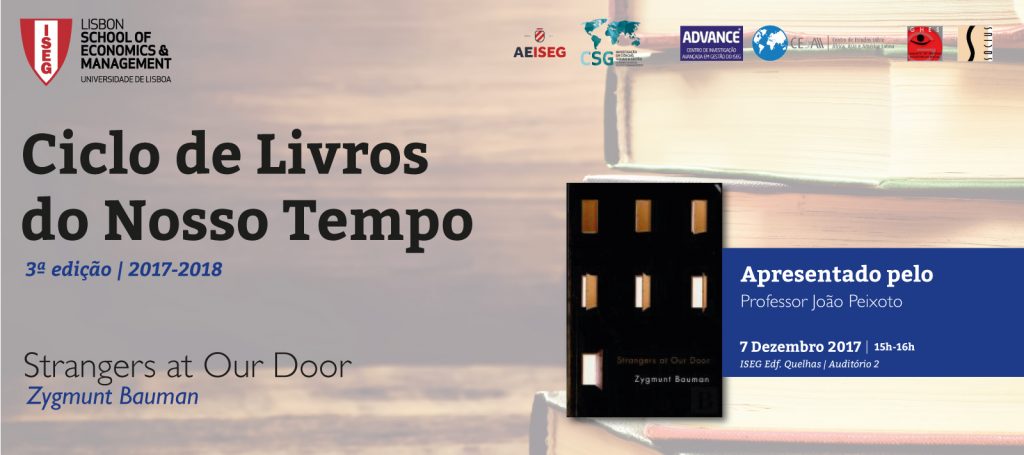 In this 3rd Edition, the 3rd session of the Cycle Books of Our Time that will take place in the next day of 7th of December of 2017 will be commented the book Strangers at Our Door of Zygmunt Bauman, by the professor João Peixoto (SOCIUS/CSG, ISEG-ULisboa).
The author, Zygmunt Bauman, the polish sociologist and philosopher, examine the origins, the contours and the impact of the current moral panic around the "migratory crisis" in Europe. He explores the fear generated by the political campaigns, arguing that this "humanity crisis" requires one "horizons fusion" through dialogue.
To attend please perform pre-registration, here.