Niterói, Brazil, 29 November 2017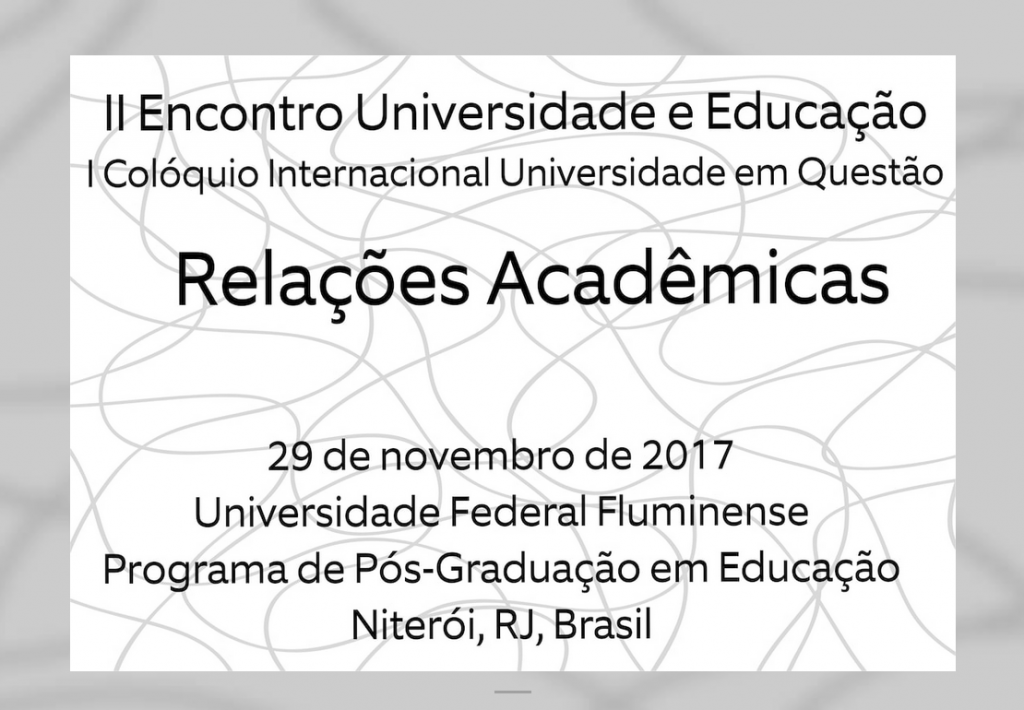 The Federal Fluminense University, in Niterói, Brazil, in the scope of the Graduate Program in Education, organizes in November 29, 2017, the 1st International Colloquium University in Question – Academic Relations 2017, with the objective of discussing the academic relations, in the perspective of academic relations that are produced, from what is considered 'normal' and 'natural' in this environment, what subjectivities are constructed, what values are stimulated, what needs to be deconstructed, and how other forms of being in the Academy can be constructed. These meetings essentially seek to build spaces for dialogue in the Academy regarding its internal dynamics.
CSG will be represented by two members, namely Igor Vinicius Lima Valentim and José Maria Carvalho Ferreira.
The call for papers its open up to 1oth of October of 2017.
Important dates:
Call for papers (abstracts)
until 10 October 2017
Notification for the accepted proposals
until 17 October 2017
Event's day
29 November 2017
Further information on the website of the event, here.