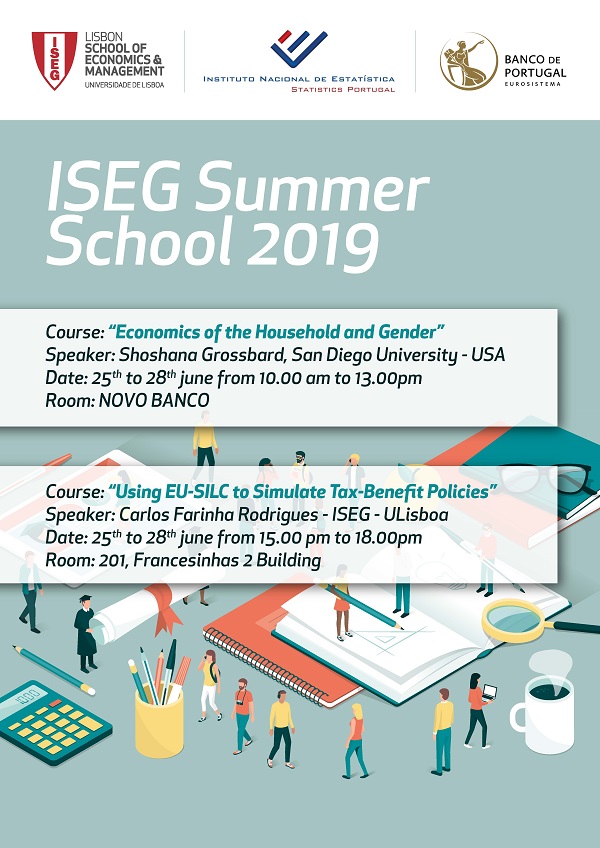 Every year, ISEG – Lisbon School of Economics and Management organizes the ISEG Summer School 2019. This Summer School, with a 12-hour program, is an excellent opportunity to get in touch with cutting-edge thinking in economics and how it relates to real-world problems.
This year the School invites two Keynote Speakers, who are Professor Shoshana Grossbard, President of the SEHO – Society of the Economics of the Household, San Diego University, USA, and the specialist in poverty policies, ISEG's Professor Carlos Farinha.
To attend please register and pay by June 15, 2019.