Brussels, 15-16th June 2017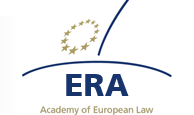 Annual Conference on European Migration Law 2017: Focus on the Reform of the EU Legal Migration System
Language: English
Areas of law:
Asylum & Immigration Law, Human Rights Law, Judicial Remedies
Objective
The aim of this conference is to provide legal practitioners with an update on recent developments regarding the EU legal migration system and the mechanisms put in place to tackle labour and skills shortages within the EU and to reinforce its attractiveness. It will provide them with the opportunity to discuss current legal reforms with high-level experts in the field.
Key topics
Added-value of the reform of the Blue Card system for highly qualified workers
First assessment of the implementation of the new Intra-Corporate Transfers Directive
Coherence of the EU legislative framework: highly qualified workers, corporate transferees, researchers and students
Equal treatment of third-country workers in EU law: the added value of the Single Permit Directive
What rights for beneficiaries of international protection?
Scope of and limits to intra-EU mobility
Integration of third-country nationals in the labour market: challenges and best practices
External migration policy: follow-up on the Valletta Action Plan
Who should attend?
In-house counsel, HR managers, lawyers working in the fields of immigration or asylum, EU and ministry officials.
Please find further information in the website of the conference, here.