Instituto da Educação – Universidade de Lisboa, 30th May 2017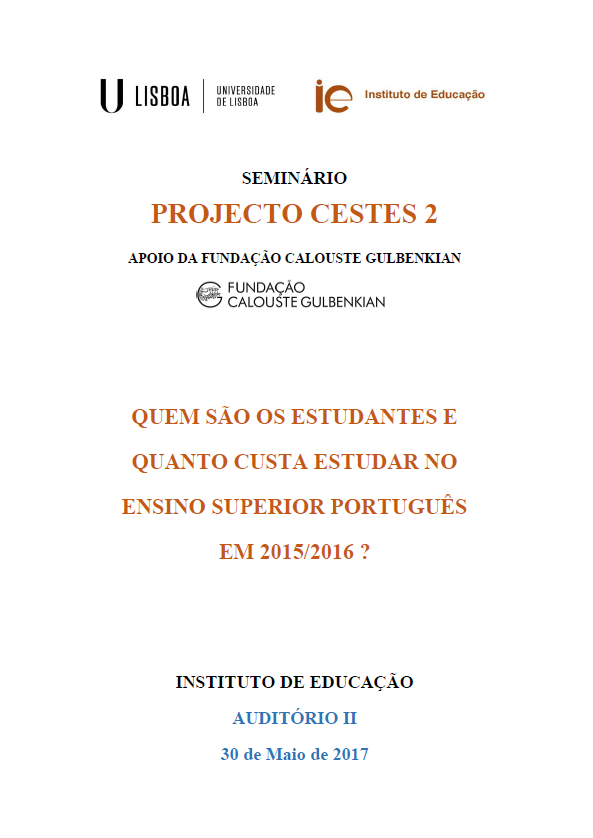 The CESTES 2 project presents the results of the study "Who are the students and how much does it cost to study in Portuguese higher education in 2015/2016?" on 30th May 2017 at the Institute of Education of the University of Lisbon (Auditorium 2).
The event counts, among others, with the presence of the President of ISEG, Professor Doctor Mário Caldeira.
Please consult the program here.