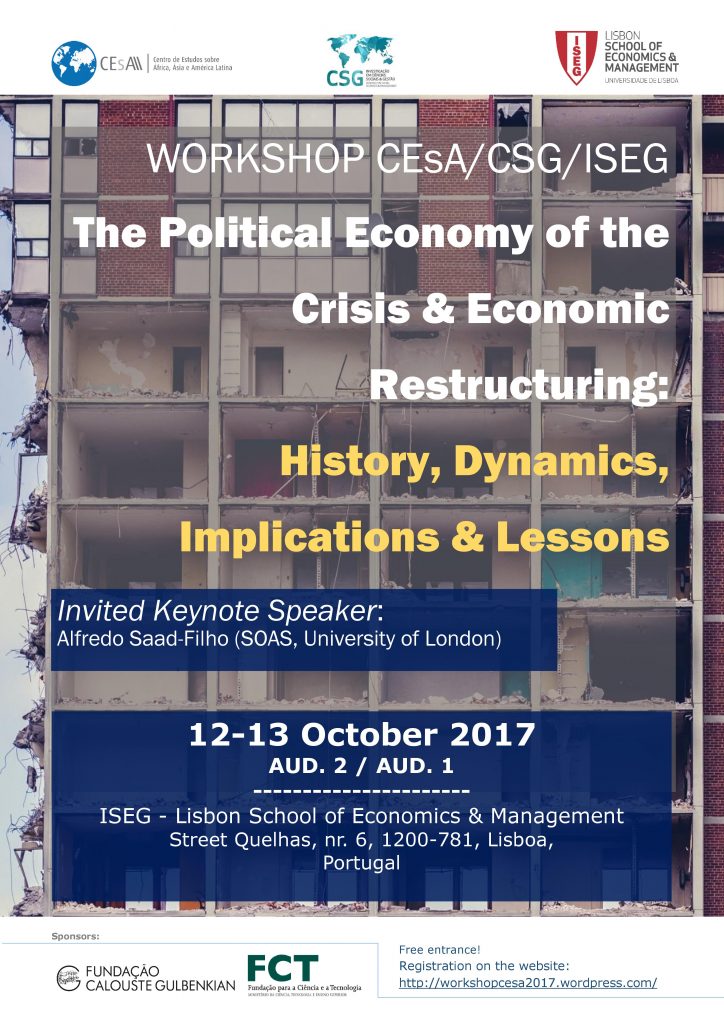 CEsA – Centre for African, Asian and Latin America Studies organizes the workshop "The Political Economy of the Crisis & Economic Restructuring: History, Dynamics, Implications & Lessons".
The event takes place on the 12th and 13th of October 2017 (Auditoriums 1 and 2) at the ISEG – Lisbon School of Economics & Management, University of Lisbon.
In an unprecedented initiative, this workshop presents participants from developing countries, such as India, Brazil, Ethiopia, Nigeria or Mexico, and from European countries, with the aim of diversifying and relocating the dialogue around the Political Economy.
Admission is free upon registration.
Registration, 2nd phase, is open up to October 10, 2017.
To know how to participate, go to the event website, here.