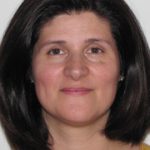 Sara M. Gonçalves is a researcher at Advance, CSG consortium, University of Lisbon and invited assistant professor at ISEG Lisbon School of Economics & Management, Universidade de Lisboa.
Her research in the Organization Studies field is focused on innovation processes, collaborative practices, and new organizational forms.
She holds a PhD in Management from ISEG, Universidade de Lisboa. Previously, she held several management and consulting roles in Strategy, Marketing and Governance areas in companies from various industries.
https://www.researchgate.net/profile/Sara_Goncalves20
agoncalves@iseg.ulisboa.pt