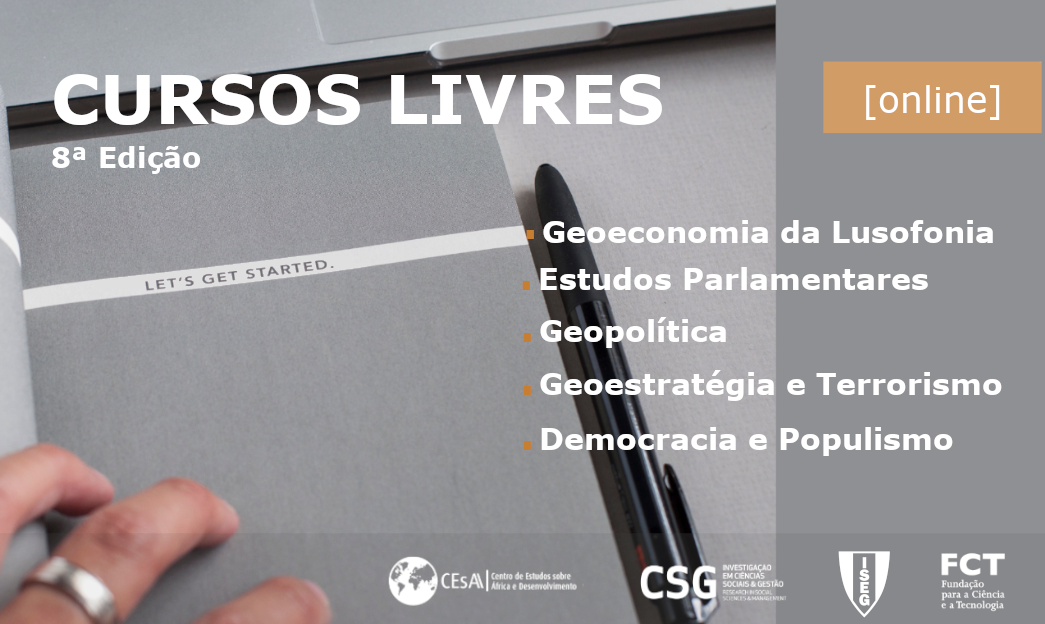 The next edition of these courses take place online, in one of two ways:
(1) Intensive Course – 4 weeks, 1 class of 2h / week; 18-20h. Registration is ongoing for courses starting in June 2020;
(2) Intensive Course – 1 course per week, in two languages (Portuguese and English).
Options are intended to respond to interest based on more appropriate scheduling and through e-learning, by providing an adequate response to the contingency measures of Covid-19.
Courses are the following:
Geoeconomics of Lusophony
Parliamentary Studies
Geopolitics
Geostrategy and Terrorism
Democracy and Populism
The scientific areas are the following: Political Science, International Relations, and Economics.