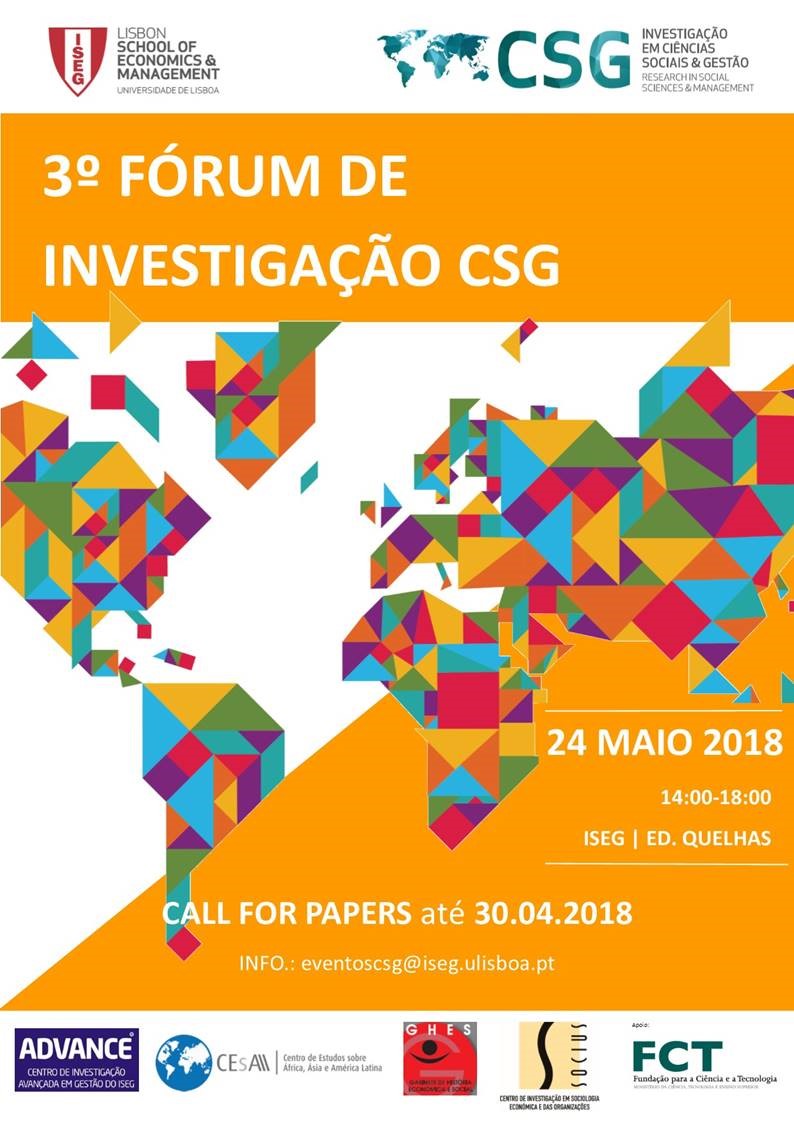 The 3rd Edition of the CSG Research Forum will take place on the 24th of May of 2018, at ISEG – Lisbon School of Economics and Management, Universidade de Lisboa.
This Edition, similarly to the previous editions, aims to foster scientific development and interdisciplinary among the scientific areas covered by the CSG – Research in Social Sciences and Management, with emphasis on economics, development studies, finance, management, economic and social history and economic and organizational sociology.
The Forum is addressed to all members of the CSG (researchers, doctoral students, collaborators), with the aim of contributing to the sharing and reflection on their research developed within the consortium.
The deadline for the submission of abstracts is April 30th, 2018.