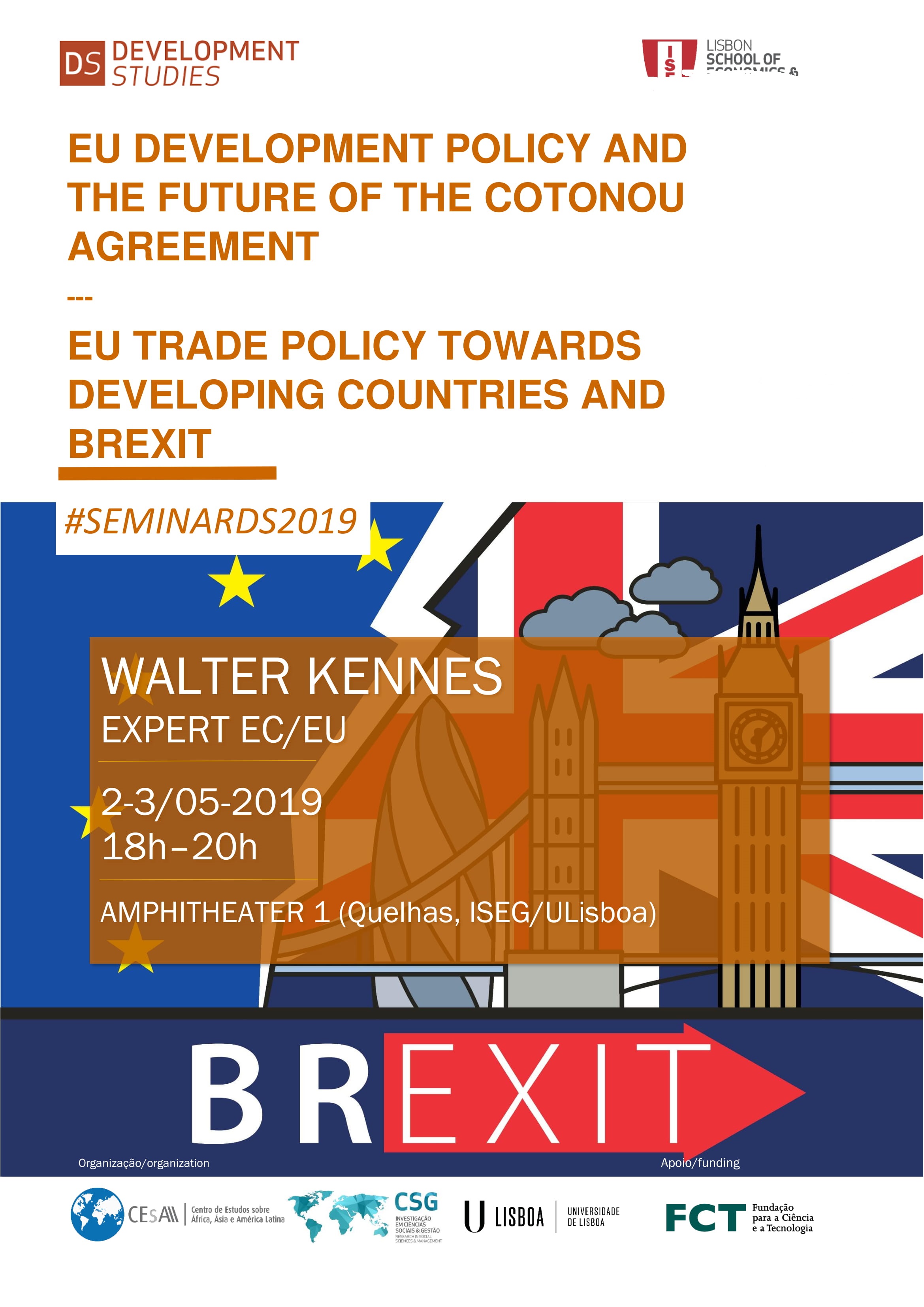 At 2-3 of May, ISEG hosts the keynote speaker Walter Kennes that will present to seminars: "EU Development Policy and the Future of the Cotonou Agreement" and "Eu Trade Policy Towards Developing Countries and Brexit".
Walter Kennes is consultant for the European Center for Development Policy Management (ECDPM).
This seminar will be lectured in English.
Free entrance, prior to register.