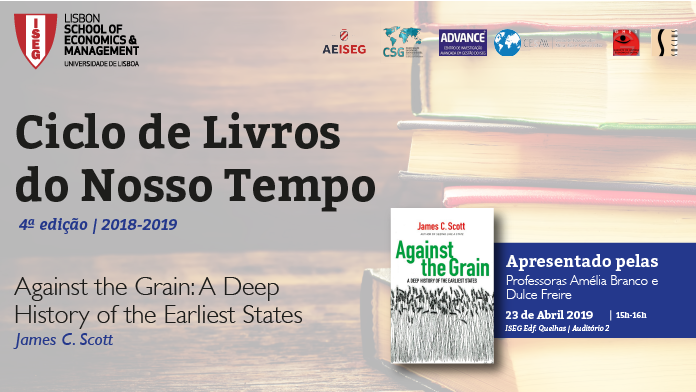 The next session of the 4th Edition of Cycle of Books of our Time will take place on April 23, at 3 pm to 4 pm (Auditorium 2, Quelhas, nr. 6, Lisboa), with presentation of the book Against the Grain: A Deep History of the Earliest States, of the author James C. Scott, by the Professors Amélia Branco (GHES/CSG, ISEG, ULisboa) and Dulce Freire (ICS).
About the author:
James C. Scott is an American political scientist and anthropologist. He is interested in the comparative study of agrarian and non-state societies, subaltern policies and anarchism. His initial research focused on peasants in Southeast Asia and their strategies of resistance to various forms of domination.
Free entrance, subjected to prior registration.