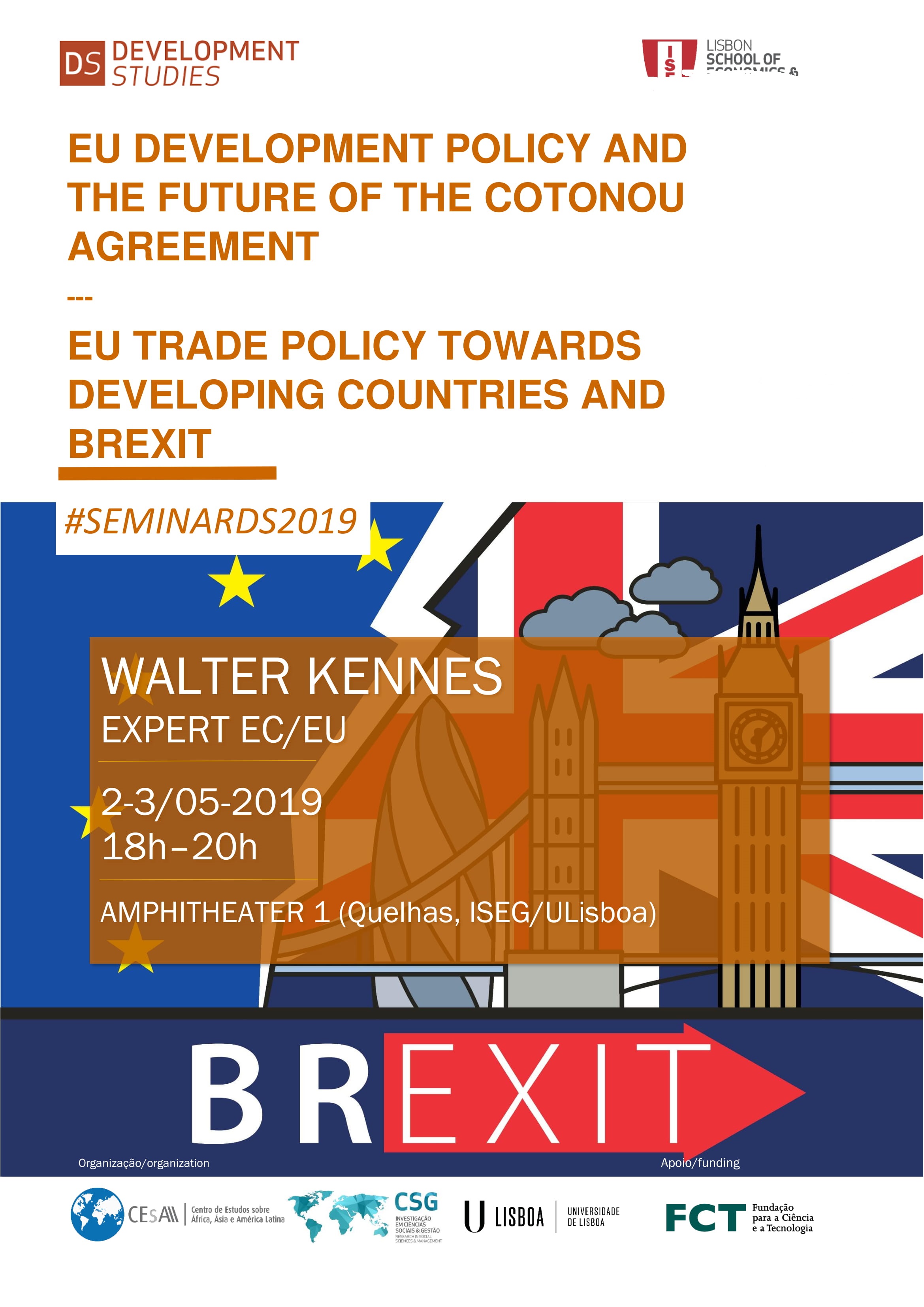 Nos dias 2 e 3 de maio, o ISEG recebe o convidado Walter Kennes para dois seminários intitulados "EU Development Policy and the Future of the Cotonou Agreement" e "Eu Trade Policy Towards Developing Countries and Brexit".
Walter Kennes é consultor do Centro Europeu de Gestão de Políticas de Desenvolvimento (ECDPM).
Este seminário será proferido em inglês.
A entrada é livre, mediante registo prévio.