Australia, 18th – 19th November of 2017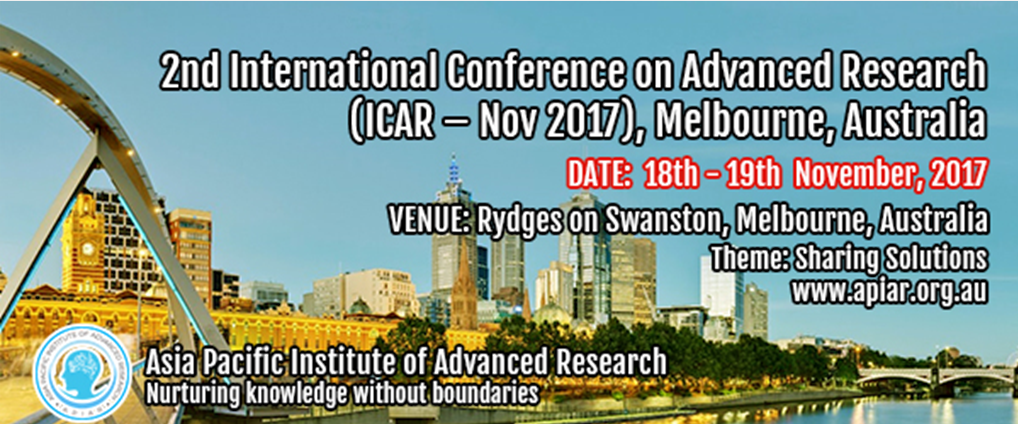 The 2nd International Conference on Advanced Research (ICAR-Nov 2017) will be held on 18th and 19th of November 2017 in Melbourne, Victoria. The main theme of this conference is 'Sharing Solutions'. Accordingly, the conference will cover Business, Social Sciences, Education and Information and Communications Technology (ICT) disciplines. Internationally-recognized scholars will participate in the event to present their latest research and best practices.
Important Dates:
Abstract – 29th September, 2017
Early bird registration deadline – 07th October, 2017
Regular registration deadline – 21st October, 2017
Full-paper (optional) – 3rd November, 2017
Conference dates – 18th – 19th November, 2017
Papers publication:
All of the accepted papers (i.e., high standard) will be published without any extra fees in the following journals:
Asia Pacific Journal of Advanced Business and Social Studies (APJABSS, ISBN : 978-0-9943656-7-5)
Asia Pacific Journal of Contemporary Education and Communication Technology (APJCECT, ISBN : 978-0-9943656-8-2)
Further details on the website of the conference, here.