A call for tenders for one (1) research grant for a Master student is currently open for the VAST- VALUES ACROSS SPACE AND TIME project, from the Institute for the Study
of Literature and Tradition (IELT) / NOVA FCSH financed by European funds through the European Commission (H2020).

Main Research Field: Psychological Sciences
Sub Research Field: Biomedical Engineering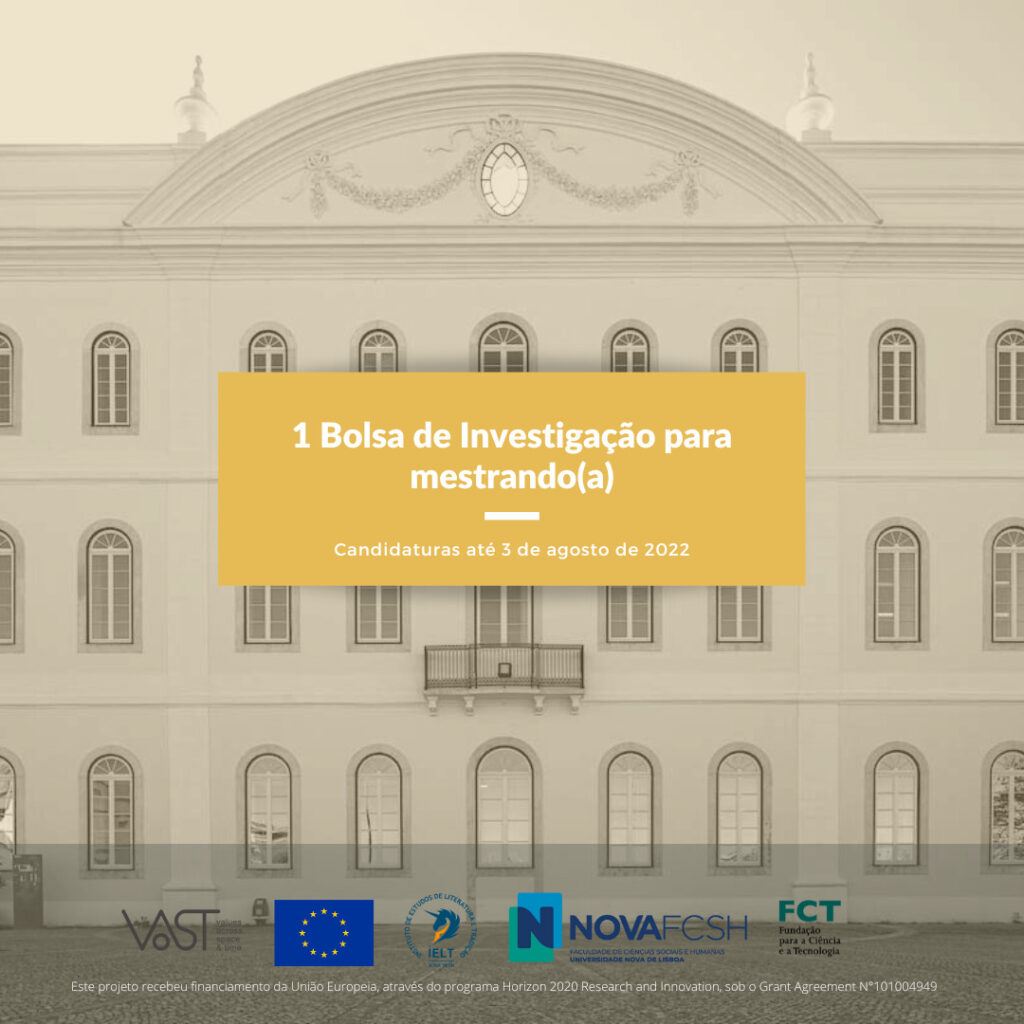 Application deadline and form of submission of applications: until 03rd of August 2022.
More information is available here.