Sovereign Debt and Private Credit in Portugal (1668-1797)
DESCRIPTION
This project studies the interplay between sovereign debt, domestic credit markets and the colonial economy in Portugal between 1668 and 1797. The project is designed to test a specific hypothesis, namely that the state's creditworthiness, which hinged on buoyant colonial revenue sources, led to the crowding out of private funds, affecting certain social groups and/or the availability of capital for investment.
The confirmation of this hypothesis requires reconstructing:
a) changes in public debt stocks, in the revenue sources assigned to debt-servicing, in interest rates and in the social distribution of public debt;
b) analyze the impact of these changes on the creditors, namely on major players in both public and private credit markets: the Misericórdias. The well-preserved accounts of these institutions (that of Porto inter alia) provide a unique vantage point on the way that changes in the management of public debt affected credit supply to private borrowers.
RESEARCH PROJECT
Principal Researcher: Leonor Freire Costa (GHES/CSG/ISEG – ULisboa)
Co-IR: Isabel Cristina dos Guimarães Sanches e Sá (ICS, Universidade do Minho)
Researcher: António Maria Braga de Macedo de Castro Henriques (CEPESE)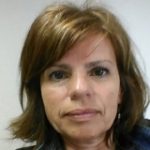 FUNDING
FCT – Fundação para a Ciência e Tecnologia