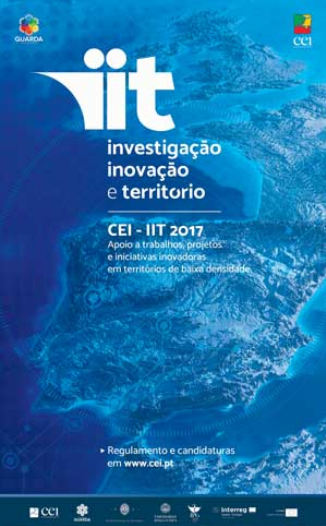 CEI-IIT Research, Innovation and Territory Award aims to distinguish research projects, projects and other initiatives with an innovative dimension featured to disseminate studies, experiences and good practices to strengthen the cohesion, cooperation and competitiveness of border and low density areas. Applications must be submitted by 17th of April.
This initiative results from the commitment of the Center for Iberian Studies for the diffusion of knowledge in these territories.
The CEI-IIT award has two modalities:
1 –  Supporting research projects in the following areas: Territorial dynamics and local development initiatives; Heritage, Territory Resources and Natural hazards; Social Cohesion and Governance, Capacity building and Institutional Modernization.
2 – Supporting innovative projects for economic and social dynamism that contribute to the cohesion of low-density areas that focus on: Valorisation and Efficient use of Endogenous Resources; Technologies to Serve the Quality of Life and Territorial Innovation.
The financial support to be granted will be 2,500 euros per modality. 
Application: