Universidade de Lisboa is launching the 3-Minute Thesis competition for the first time in 2023, as a challenge for its PhD students to explain the impact of their research to a non-specialist audience in just three minutes, using just one slide.

Within the context of this competition, an Informative Session will be held online on the 29th March, from 18.00 to 19.00, aimed at those ISEG PhD students who are interested in participating (from the 3rd year onwards).
• Competition registrations open from the 3rd to the 17th April, 2023.
• Click here to access the session: meeting ID: 390 809 500 137 / Passcode: 3y3vJa
For further details about the information session, send an email to amoutinho@iseg.ulisboa.pt.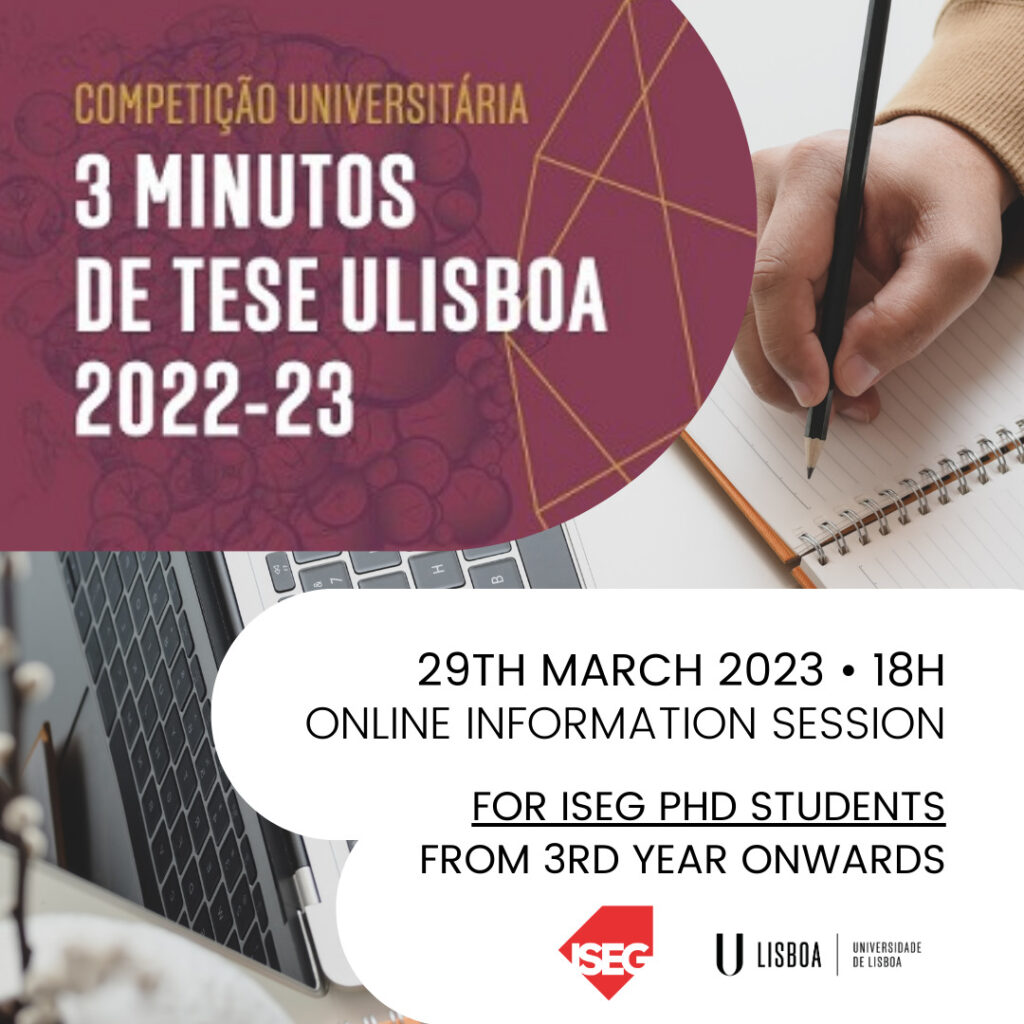 Further information about the competition is also available in this Brochure or on ULisboa's site.