ISEG, 27th April 2017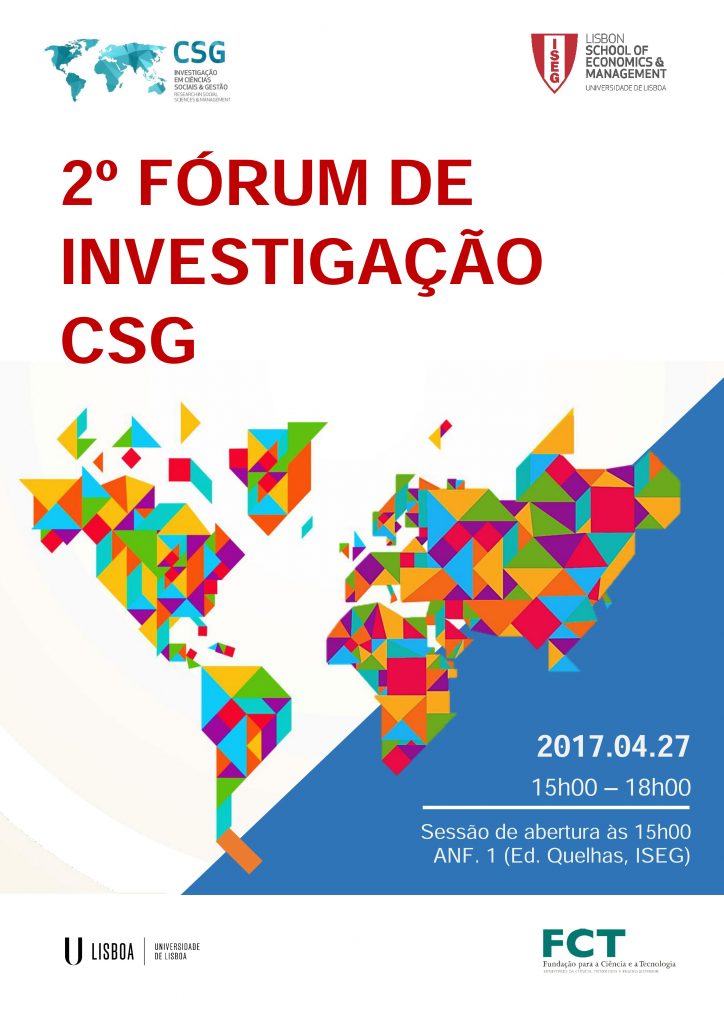 Following the work initiated last year, the 2nd CSG Research Forum aims to foster scientific development and interdisciplinarity among the scientific areas covered by the CSG – with emphasis on economics, development studies, finance, management, economic and social history and Economic and organizational sociology.
The Forum addresses all members of the CSG (researchers, doctoral students, collaborators), with the aim of contributing to the sharing and reflection on the strategic guidelines of its research within the consortium.
Please consult the full program here.