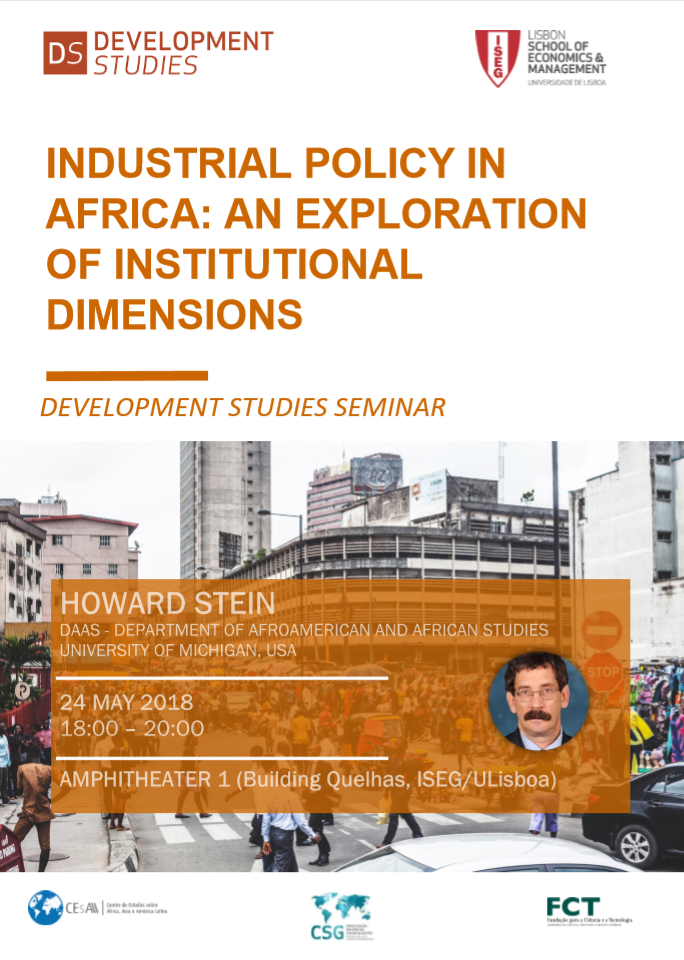 Howard Stein, professor at the Department of Afro-american and African Studies, at the University of Michigan, USA, and external advisor of CSG – Research in Social Sciences and Management/ISEG, Universidade de Lisboa, in the field of Globalization and Development, is invited to present a seminar at ISEG at 24th of May, 2018, about Industrial Policy in Africa.
This seminar is part of the Master's Program in International Cooperation and Development and the PhD Program in Development Studies of ISEG, Universidade de Lisboa, and will close the Program of the 3rd CSG Forum that takes place on the same day.
Admission is free. To attend, please sign up here.