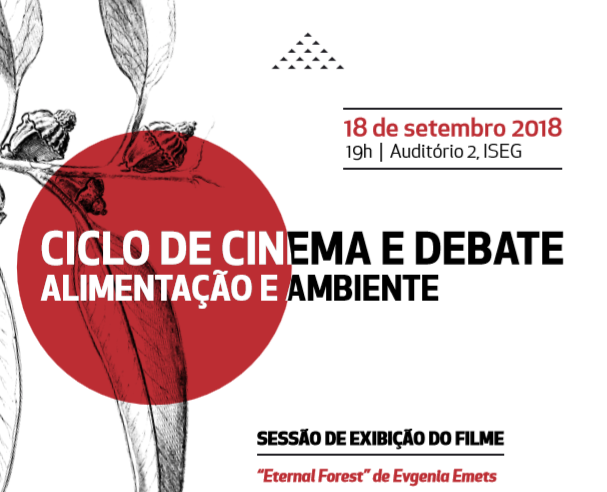 GHES, with ColégioF3 – Food, Farming & Forestry, of the Universidade de Lisboa, will present at ISEG, on September 18th, at 19h (Auditorium 2), a screening and debate session of the film "Eternal Forest" by the director Evgenia Emets, whom will be present .
"Eternal Forest" is a documentary film that, based on a set of statements, makes a visual, ethical, aesthetic and economic reflection on the forest, namely of importance that assumes the paper industry in Portugal and indirect impacts of this industry on the environment and communities.
The director's vision is to provoke the rethinking of a community's relationship with the forests, through the voices of people living in Góis (where recently happened a devastating fire), Arganil and Lousã. In addition to the film, the project includes a series of works of visual poetry, an artist book and a forest experience that can be visited here. 
Entrance is free, but requires previous registration.
Evgenia Emets

Visual artist, poet, integrates calligraphic practice along with installation and performance. It explores the concept of time in the context of cultural perceptions, through the prism of history, philosophy and science. She started as a photographer in 2000 in Moscow, her native country. In 2007, he moved to London where he completed his master's degree in Fine Arts at Central Saint Martin's College of Art. She toured Europe where she presented several interactive performances.

www.evgeniaemets.vision
info@evgeniaemets.vision