ISEG, 18th of October of 2017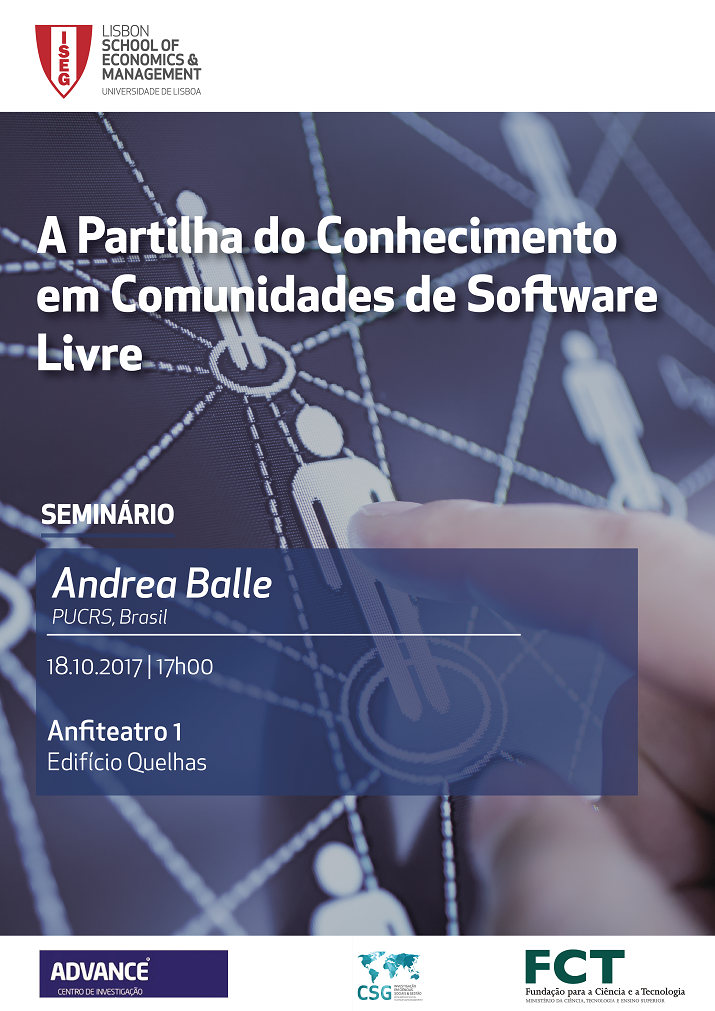 On the 18th of October of 2017, the seminar "The Sharing of Knowledge in Free Software Communities" will take place at 5:00 p.m., in Amphitheater 1 (ISEG, Ed. Quelhas).
This seminar, organized by the ADVANCE – Center for Advanced Research in Management of ISEG, will be led by Andrea Balle (PUCRS – Pontifical Catholic University of Rio Grande do Sul, Brazil).
Free entrance.