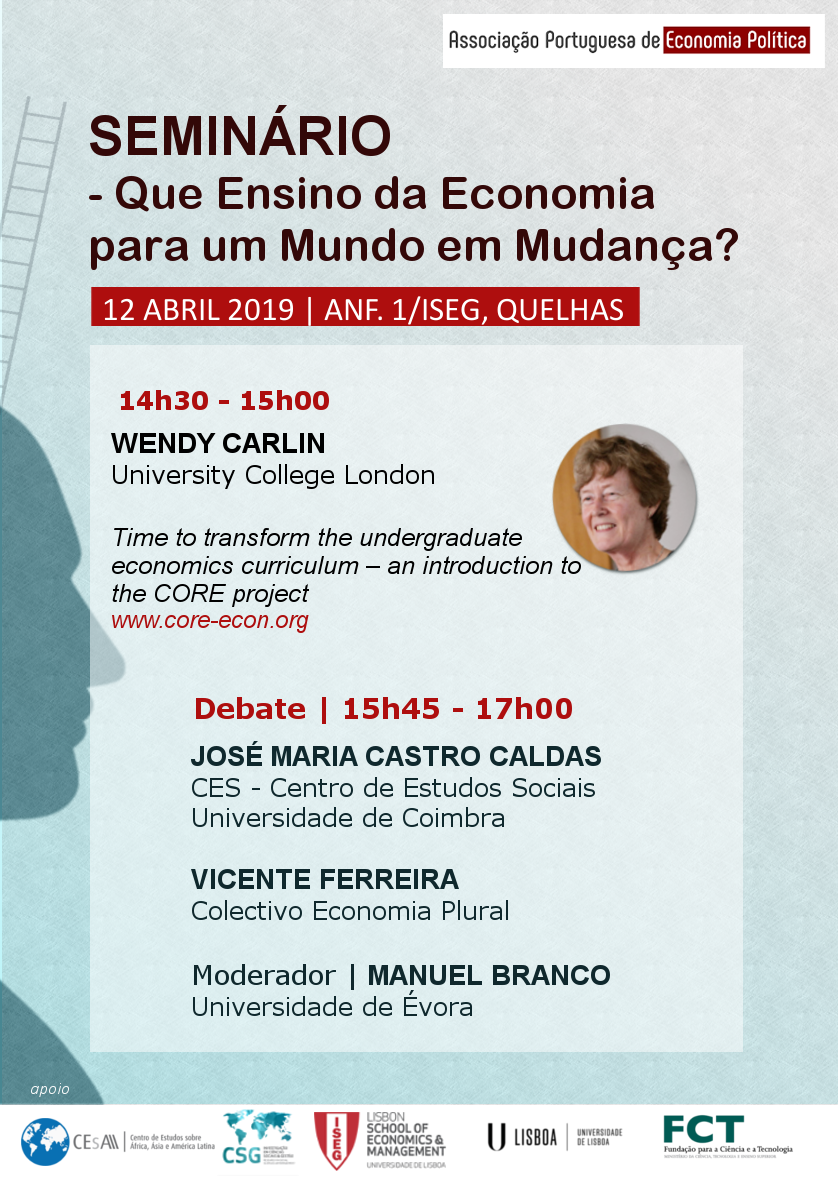 On April 12nd, ISEG hosts a seminar organized by the Portuguese Association of Political Economy, which, based on the question "How teaching economics to a changing world?", intends to reflect on university curricula in economics.
Special guest speaker Wendy Carlin of University College London will be presenting the CORE project, an open access platform for those interested in innovation economics, inequality and environmental sustainability.
There will also be a debate on the subject, with the participants José Maria Castro Caldas, from the CES – Center for Social Studies, Vicente Ferreira, from the Plural Economics Collective, moderated by Manuel Branco, of the University of Évora.
The entrance is free.