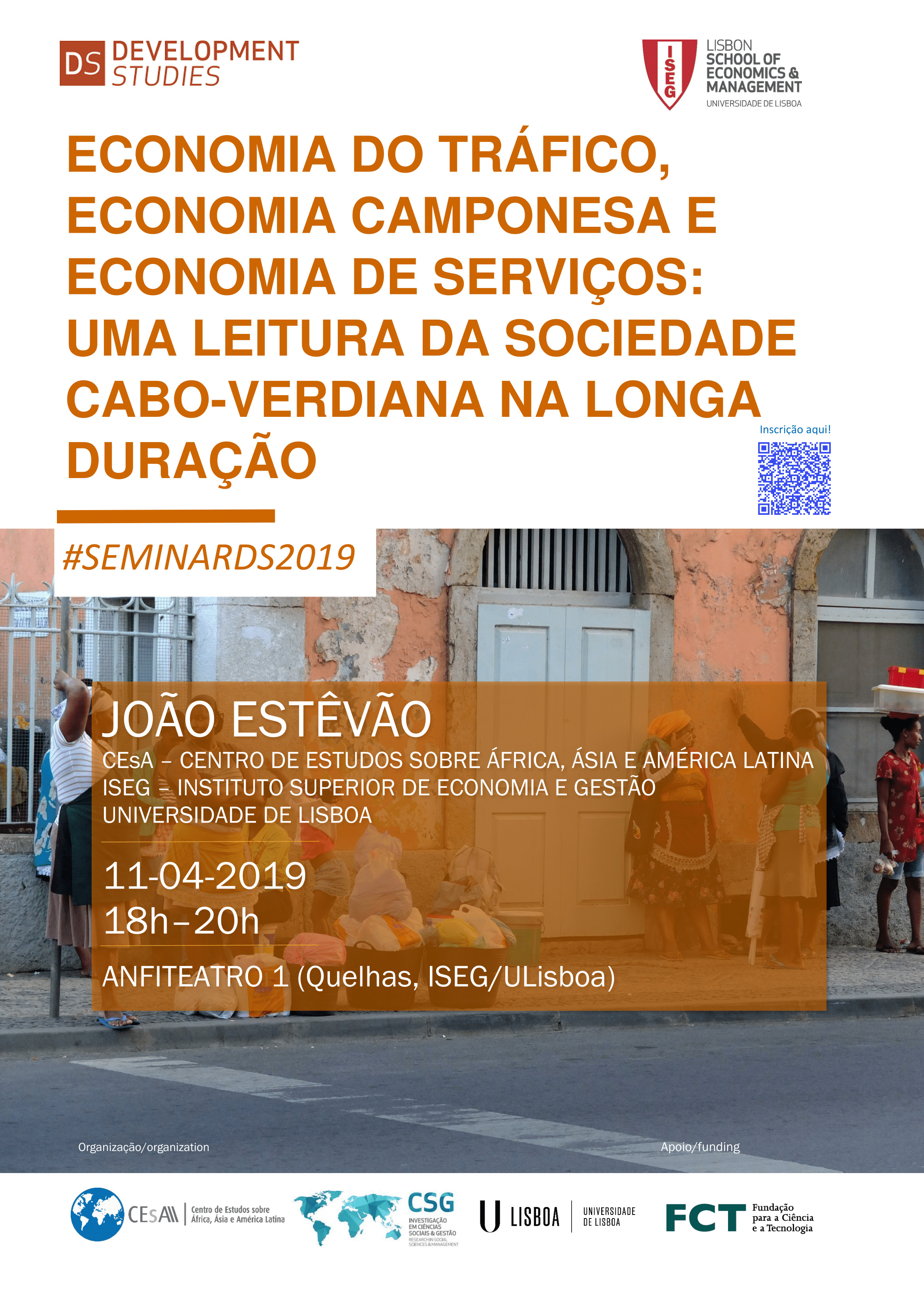 João Estêvão, professor of ISEG and CEsA's researcher, specialist in Small Island Economies (especially Cape Verde), is the next guest of the Cycle of Seminars in Development Studies, with a talk on Cape Verdean socio-economic typology: a long-term analysis.
The seminar will take place at ISEG (Amphitheater 1), next Thursday, April 11, at 6 pm, as usual.
Admission is free upon prior registration.