ISEG, 10th May 2017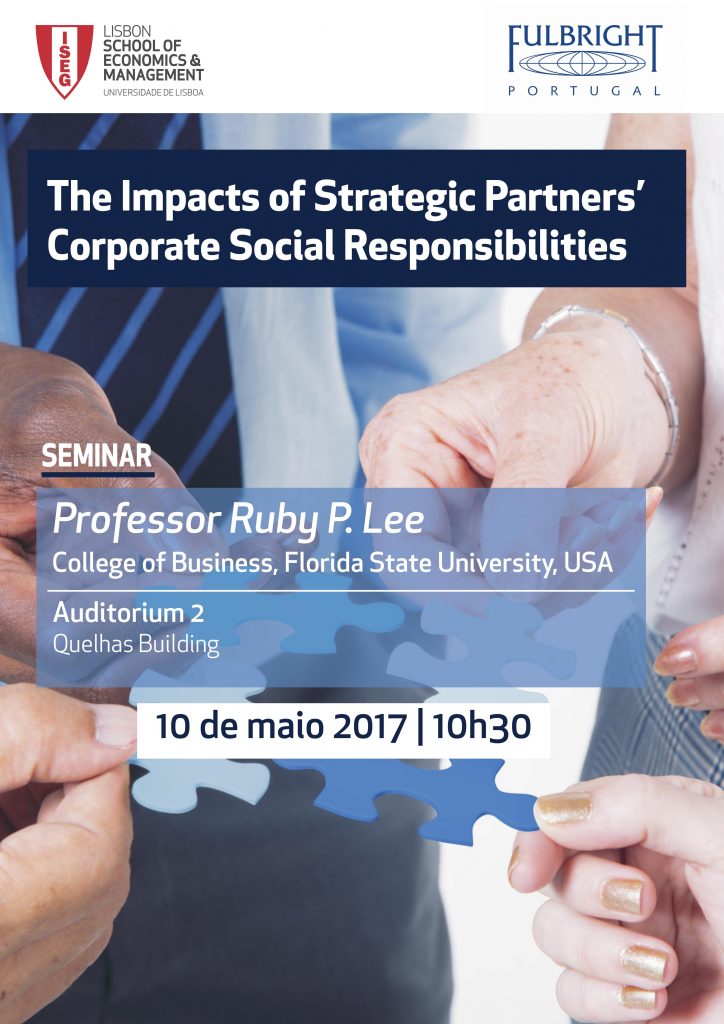 Ruby P. Lee, from College of Business, Florida State University (USA), and sponsored by Fullbright Foundation and ISEG/Ulisboa, will present the lecture: "The Impacts of Strategic Partners' Corporate Social Responsibilities".
The event will take place at 10th of May, 10:30 a.m. (Auditorium, Quelhas Street).
Biographical notes of the speaker here.