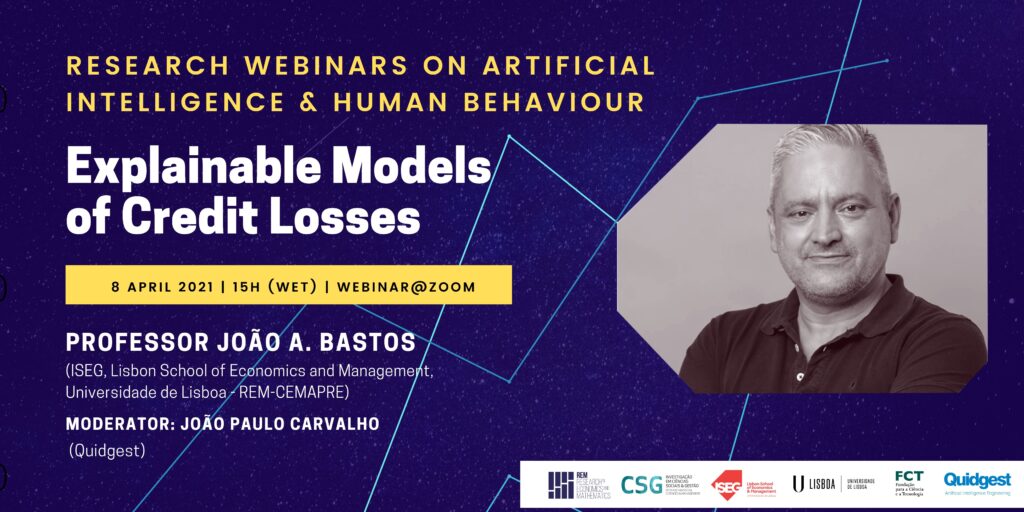 CSG – Research in Social Sciences and Management and REM – Research in Economics and Mathematics, the two research consortia of ISEG, inaugurate a cycle of webinars dedicated to human behavior and artificial intelligence.
The first webinar, entitled "Explainable Models of Credit Losses", with João A. Bastos, Professor at ISEG, researcher at CEMAPRE-REM, will address the transparency models associated with risky banking operations.
The session is open to all, with transmission via zoom, and is moderated by João Paulo Carvalho, CEO of Quidgest, also the entity that supports the initiative.