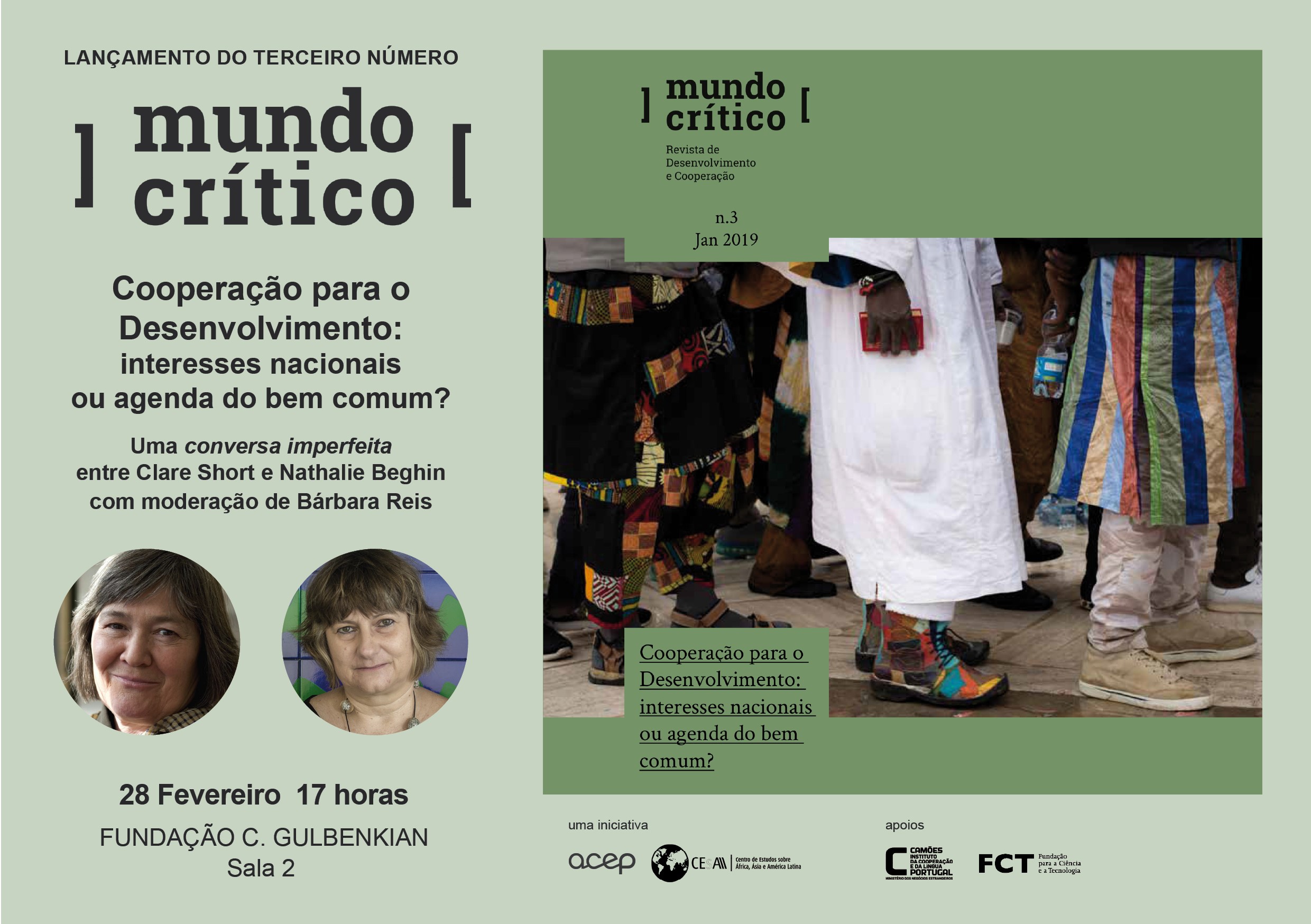 On February 28, 2019, at 5:00 p.m., will be launched at the Calouste Gulbenkian Foundation, the 3rd issue of the "Mundo Crítico: Development and Cooperation Magazine", edited by CEsA – Center for African, Asian and Latin American Studies in partnership with ACEP, with financial support from Portuguese Cooperation.
The central question of this issue is "Cooperation for Development: national interests or agenda of the common good?". The session is part of a conversation on current trends in cooperation between former Secretary of State for Development, Clare Short, and INESC's Brazilian researcher, Nathalie Beghin, moderated by journalist Bárbara Reis.
The publication includes texts by academics, journalists and activists, as well as a photo essay, journalistic narratives, comics and reading suggestions, and will be available on launch day.