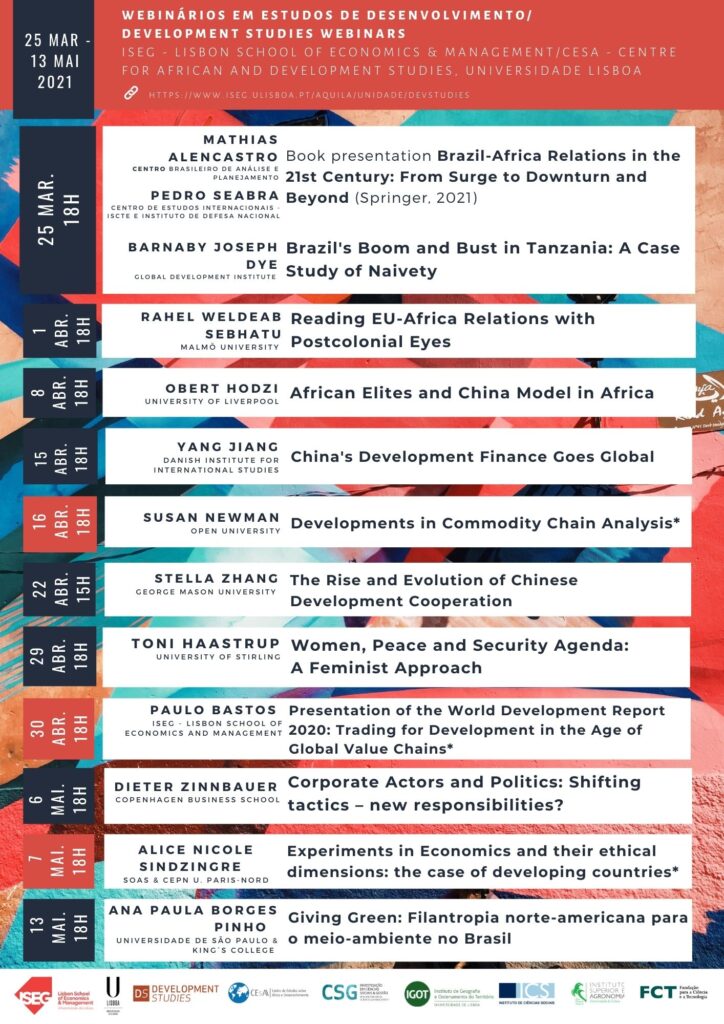 The Development Studies Seminars 2021 are an initiative that takes place annually since 1991 and has been a privileged means of accompanying the research conducted in the areas of study of the Master in Development and International Cooperation and the PhD in Development Studies, of ISEG – Lisbon School of Economics & Management at Universidade de Lisboa, both by national and international researchers.

From 25th March to 13rd May, we will present several keynote speakers to share with the students and the general public the research carried out in this field.
This year, taking into account the current pandemic constraints, the seminars will occur online.
Program (download)
Free attendance!
---
*Topics in Development Studies Seminars (Org. ISEG, IGOT, ISA and ICS)