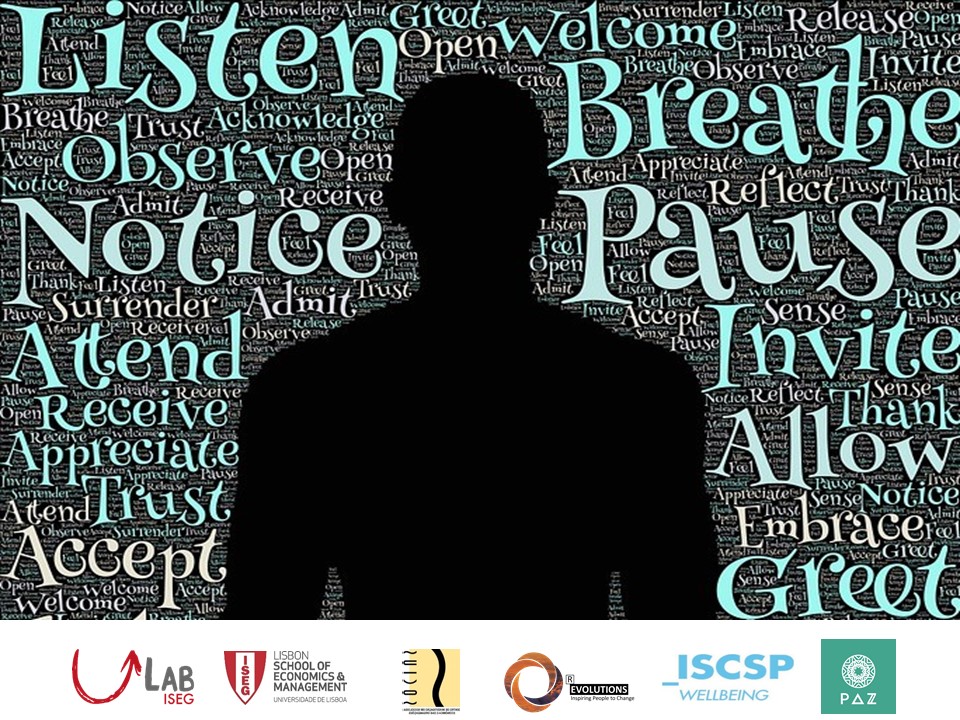 The regular period for registration for the course Leadership.YOU is now open, with deadline up to March 22nd, 2019.
Leadership.YOU is a training dedicated to the topic of leadership in organizations and its main objective is to provide to participants an opportunity to make a process of personal transformation based on reflection and self-knowledge, while providing the acquisition of participatory leadership tools and practices and humanist. All learning will have associated practical cases – social, organizational or personal – to be facilitated through methodologies.
The methodologies considered in this training are: Authentic Leadership, U Theory, Social Presencing Theater, Mindfulness, Way of Council, Nonviolent Communication, Lego Serious Play, Sociodrama, Theater of the Oppressed, Emotional Intelligence, Coaching.
Leadership.YOU results of the joint organization of Hub ULab ISEG, SOCIUS – Research Center in Economic and Organization Sociology of ISEG, Revolutions for a Better World SL, and is sponsored by the UNESCO Chair in Education for Sustainable Global Peace.
It is addressed to CEOs, middle managers, entrepreneurs, social project coordinators, policy makers and government officials, educators, opinion leaders. It has a limit of 20 places per edition.
The course consists of a series of 6 immersions (Fridays and Saturdays) and will be taught by 12 experts of the area:
1st Human Value in Leadership
2nd Individual and Social Consciousness
3rd Individual and Collective Consciousness in Leadership
4th Leadership and Happiness
5th Co-creation and Evolution in Leadership
6th Leadership and Innovation
Date:
29 March to 11 May 2019
Duration:
54 hours
Schedule:
Fridays: 6:30 p.m. – 10 p.m.
Saturdays: 8 a.m. -1 p.m.
Where:
ISEG – Lisbon School of Economics and Management, Universidade de Lisboa
Fees:
1500€
Registration deadline:
1-22 March 2019.
(20% discount for groups, students and the unemployed)