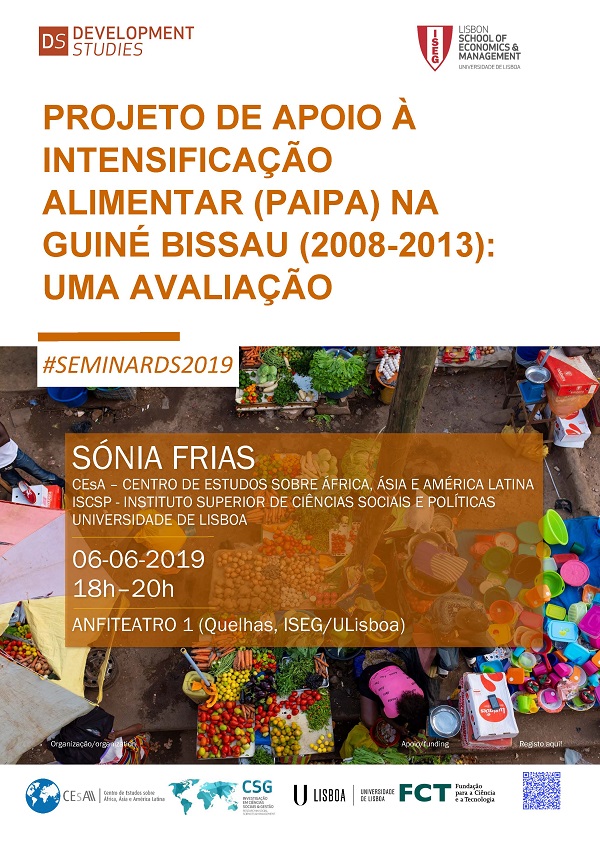 The 28th Cycle of Seminars in Development Studies is getting to an end. Next June 6, 2019, we present the last seminar, dedicated to the presentation of the "Project to Support Food Intensification (PAIPA) in Guinea-Bissau (2008-2013): An Evaluation", with the invited guest speaker Sónia Frias, our researcher and Professor at the Higher Institute of Social and Political Sciences (ISCSP).
The Seminar will be held at ISEG, from 6:00 p.m. to 8:00 p.m. (Amphitheater 1, Floor 4, Quelhas Building).
Admission is free, upon prior registration.