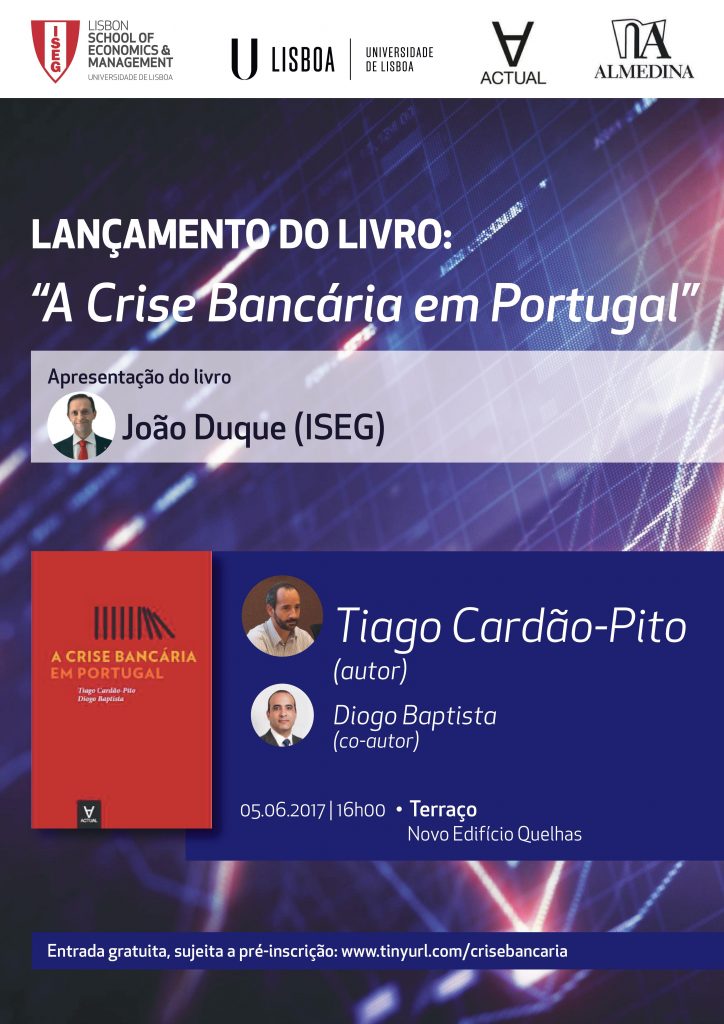 In the 5th of June, will take place the launching of the book:"A Crise Bancária em Portugal", with the author professor Tiago Cardão-Pito and co-author Diogo Baptista.
The book will be presented by professor João Duque, at 4 pm, in the Terrace (New Quelhas Building).
Free entrance, but subjected to inscription:  www.tinyurl.com/crisebancaria
Find further information here.