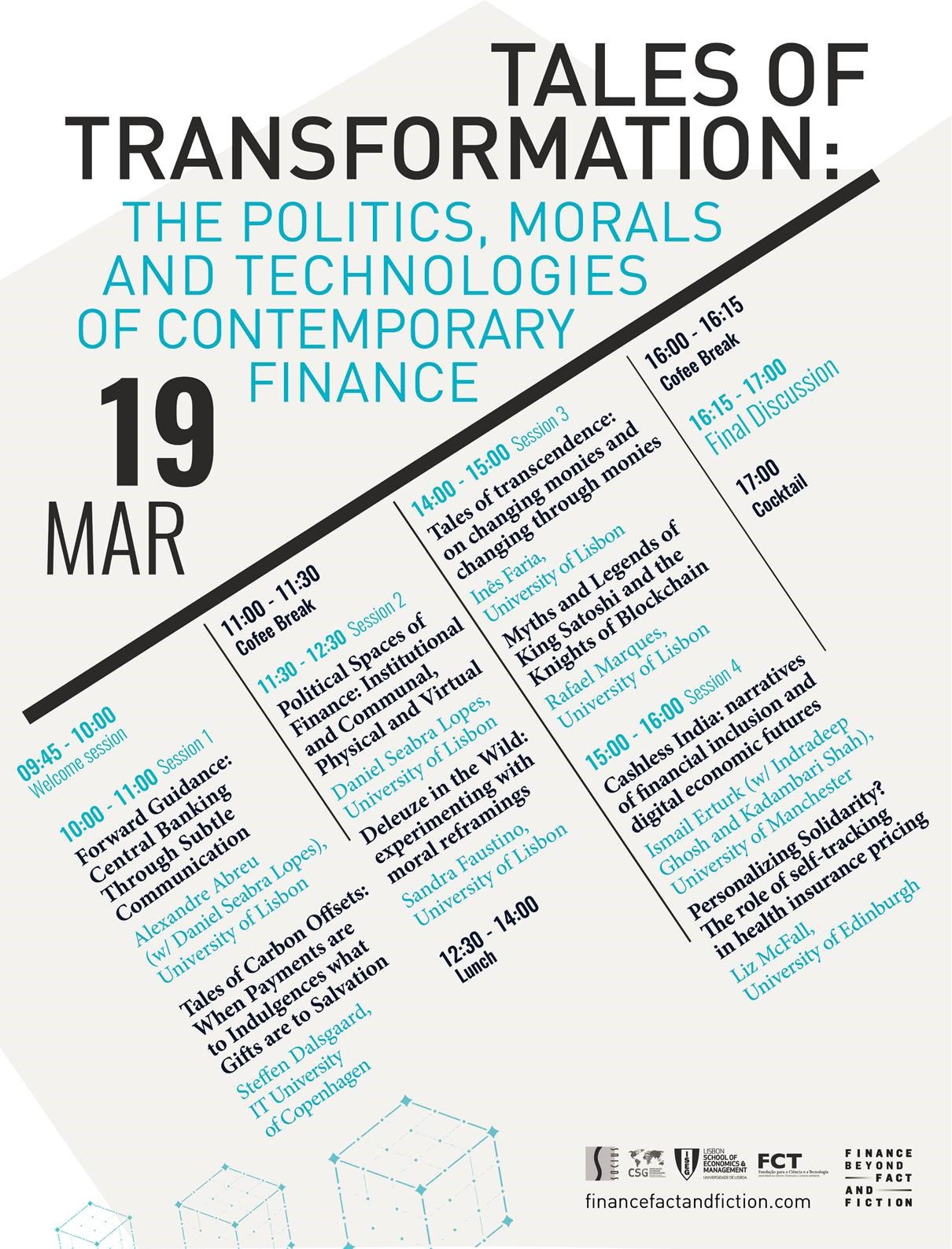 O SOCIUS/CSG-ISEG –  Research Center in Economic and Organization Sociology – invites to the Conference "Tales of Transformation: The Politics, Morals and Technologies of Contemporary Finance".
The conference will take place at ISEG – Lisbon School of Economics and Management of Universidade de Lisboa, at March 19th, 2019, from 9:45 p.m. to 5 p.m.,  at the rooftop of New Quelhas building (map available here), with access by the street Francesinhas, Lisbon.
Free entrance subjected to prior register.