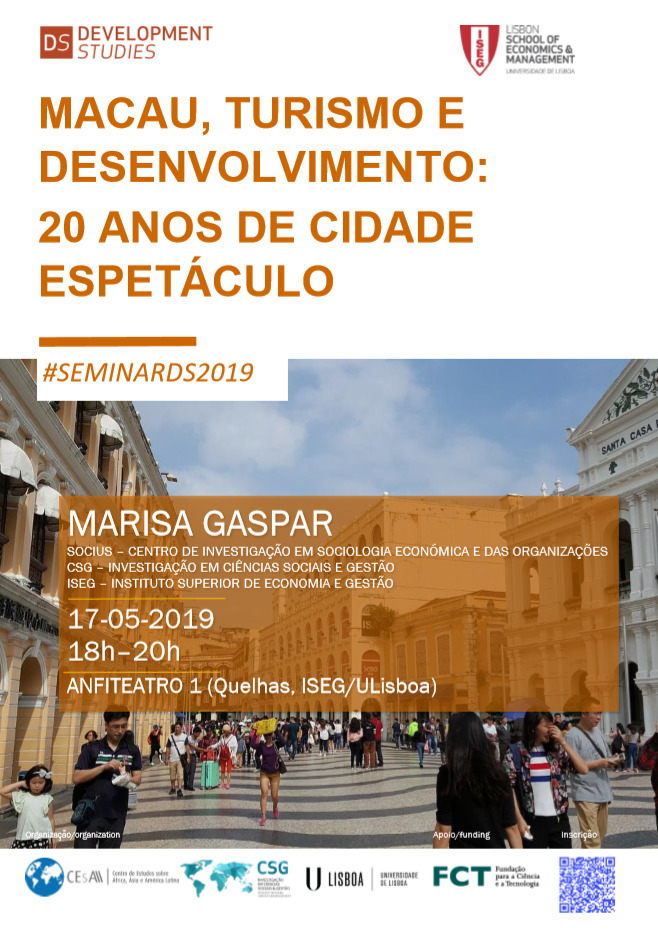 At May 17th, ISEG will host the Seminar on Development Studies "Macao, Tourism and Development: 20 years of city show", by the invited speaker Marisa Gaspar (SOCIUS/CSG).
Marisa Gaspar is a postdoctoral researcher at SOCIUS/CSG – Research in Social Sciences and Management, with the project "Eating and Power: The Economy of Culture in Macao".
The entrance is free, subjected to prior registration.