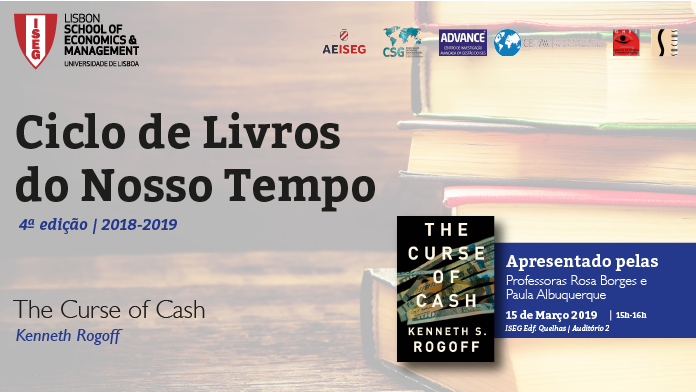 The next session of the 4th Edition of the Cycle of Books of Our Time will take place on March 15th, from 3 p.m. to 4 p.m. (Auditorium 2), with the debate on the book The Curse of Cash, of the author Kenneth Rogoff, by professors Rosa Borges (ISEG) and Paula Albuquerque (SOCIUS/CSG/ISEG).
About the author: Kenneth Rogoff is Professor of Public Policy and Professor of Economics at Harvard University. From 2001-2003, Rogoff served as Chief Economist and Director of Research at the International Monetary Fund.
Free entrance with prior registration.