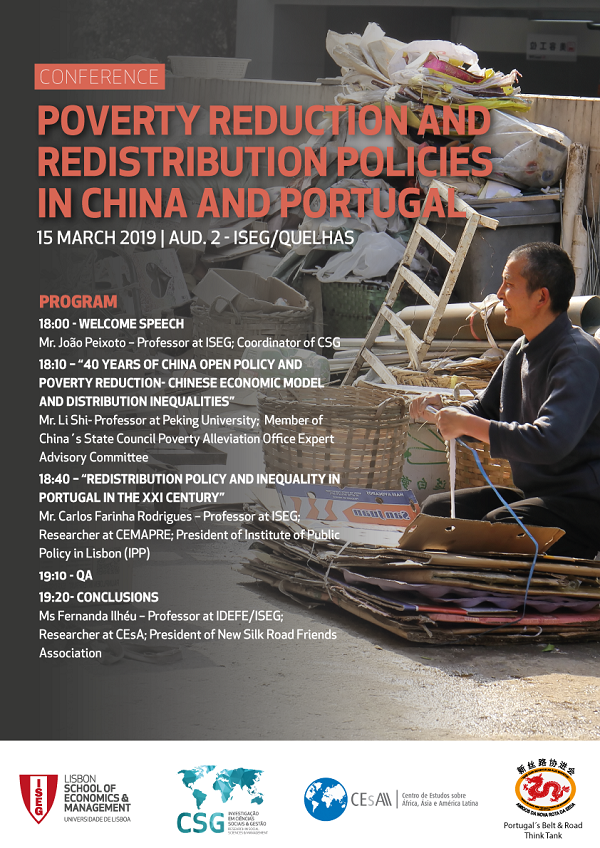 Portugal and China, two countries that, in very different geo-economic and geopolitical contexts, have begun about 40 years of development and poverty reduction. Despite the success achieved, poverty and a very uneven income distribution still exist in both. What policies do they have to solve these problems?
On March 15, ISEG hosts the "Poverty Reduction and Redistribution Policies in China and Portugal Conference", which will discuss the issue of poverty in China and Portugal, by Professor Li Shi of Beijing University, and by Professor Carlos Farinha Rodrigues, from ISEG, two renowned academics on the subject. Professor João Peixoto (SOCIUS / CSG / ISEG, ULisboa) will open the conference and Professor Fernanda Ilhéu (CEsA / CSG / ISEG, ULisboa) will close the event.
The conference starts at 6:00 p.m., in Auditorium 2 (Building Quelhas, 2nd floor). Admission is free upon prior registration.