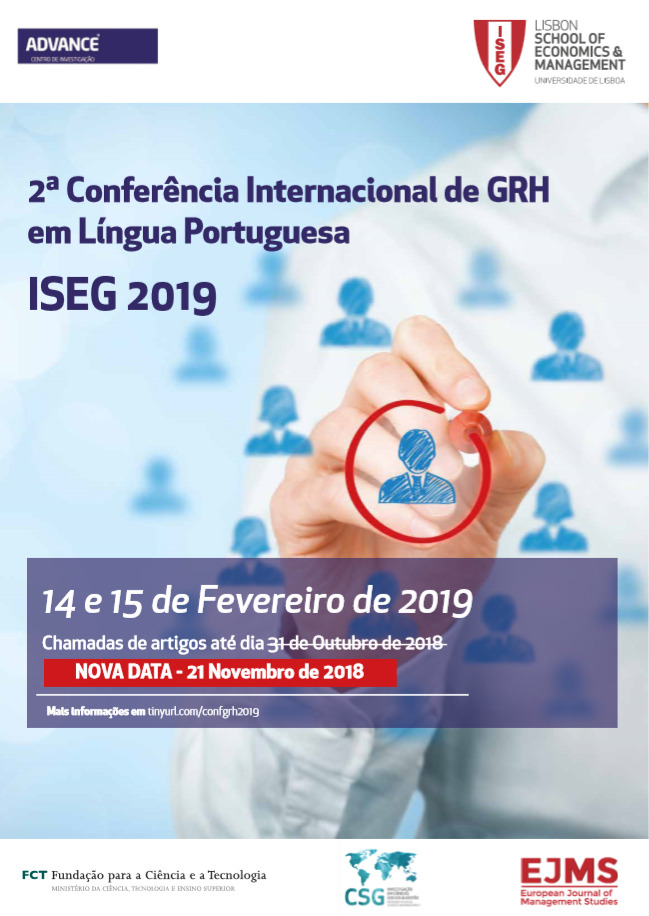 ADVANCE – Advanced Research Center in Management is organizing the second edition of the International Conference on Human Resource Management in Portuguese Language on February 14 and 15, 2019, at ISEG.
The call for participation is running until November 14, 2018 November 21, 2018 (new date).
All authors in the Portuguese-speaking world are invited to submit articles in the scientific area of Human Resources Management and related.
Theoretical and empirical works in Portuguese are accepted with a limit of 6,000 words, respecting the norms of the conference.