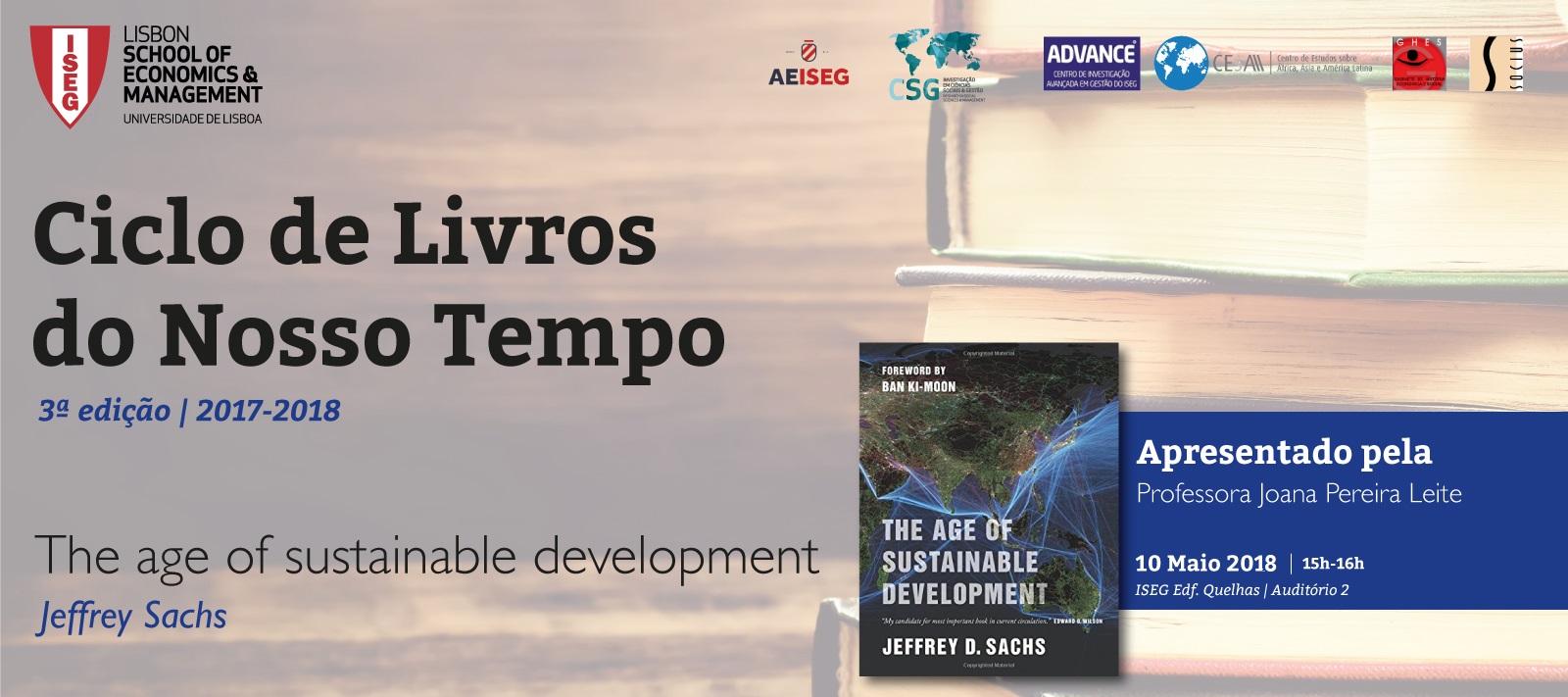 To finish the 3rd Edition of the Cycle of Books of Our Time, next May 10, Joana Pereira Leite, professor at ISEG and researcher at CEsA/CSG, presents the book The Age of Sustainable Development, by Jeffrey Sachs.
This book explains the concept of Sustainable Development, a central concept of our Age, which represents both a way of understanding the world and a method for solving global problems and challenges.
Admission is free upon prior registration. Make your registration here!