ISEG-ADANCE Prof. Dr. Cristina Gaio and Prof. Dr. Tiago Gonçalves are Guest Editors for a special issue on Financial Reporting, Accounting and Financial Statement Analysis at the Journal of Risk and Financial Management (JRFM), (ISSN 1911-8074).
JRFM is an international, peer-reviewed, open access journal supported by a large and prominent Editorial Team. It is ranked B in the 2019 ABDC Journal Quality List and has been indexed by several databases, including Scopus and ESCI (Web of Science).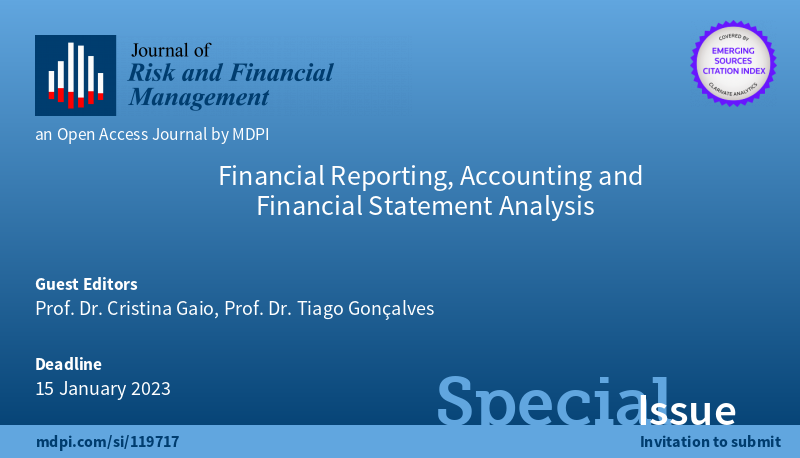 This special issue, on Financial Reporting, Accounting and Financial Statement Analysis, invites researchers in Financial Reporting and Financial Statement Analysis – and related areas (e.g., Sustainability and ESG reporting and Analysis) – to provide significant empirical and theoretical insights on the topic.

Theoretical and empirical articles on the application of financial reporting and financial statement analysis are welcome as submissions. Diverse types of methodological approaches, including empirical or qualitative research, literature reviews or meta-analyses are also welcome.
The submission deadline is 15 January 2023. You may send your manuscript now or up until the deadline.
Submitted papers should not be under consideration for publication elsewhere.
For further reading, please follow this link to the special issue website.